Adventurous Antelope Canyon - Search Nearby - Added by Eric Harris
Narrow corridors, ladders, small arches, and no crowds! This slot canyon neighbors the famous Antelope Canyon, and offers a much more serene experience.
Rattlesnake Canyon is an add-on to the ever-popular Antelope Canyon photography tour. Both canyons are on Navajo land and only accessible by guided tour.
The advantage to Rattlesnake Canyon is that only one tour company is allowed to operate there and they only take one group at a time. Our group had nine people, so the nine of us had the canyon to ourselves.
You access the entrance to the canyon by climbing a ladder, and there are several ladders throughout. A couple places require crawling under or squeezing between rock. About halfway in we decided to take off our backpacks so we could squeeze through a section where the walls were only a few feet apart. The whole canyon is very photogenic, but my favorite places were toward the end. When you reach the end you can climb a ladder to exit or come back the way you came.
Tips:As soon as the car is parked you should grab your gear and try to be first into the canyon. We got ahead of the group and it was tons of fun to explore by ourselves.
Tripods are required on all photography tours, but you don't actually have to use them. We left our tripods in the tour van and this allowed us to move more freely and get the shots we wanted.
Adventurous Antelope Canyon Photo Tours is the only company allowed to operate in Rattlesnake Canyon. They also have exclusive access to Owl Canyon and Mountain Sheep Canyon. I didn't sign up for those but I definitely would next time.
Tags
Photography
Hiking
Scenic
Nearby Adventures
1.5 Miles Round Trip - 100 ft gain
1 Miles Round Trip - 50 ft gain
10 Miles Round Trip - 652 ft gain

Amazing experience without all the crowds!
If you're planning a trip to see the popular Antelope Canyon I'd highly recommend this canyon too. It's incredible with WAY less crowds.
Free yourself in Tucson!
Calling all travelers, the free thinker and the free at heart. Discover a place where you can explore without boundaries.
Our natural landscape draws visitors outdoors where there is plenty of room to roam.
A bit off the beaten path, Tucson's unique attractions and accommodations beckon you to discover and explore and our arts and culture scene makes Tucson a place that's authentic and comfortable.
Savor the unapologetic passion for food that inspires Tucson's cuisine, or come as you are and experience our vibrant nightlife.
An oasis from the unoriginal and pretentious, Tucson is a place that you want to be. Let Tucson inspire the free spirit in you.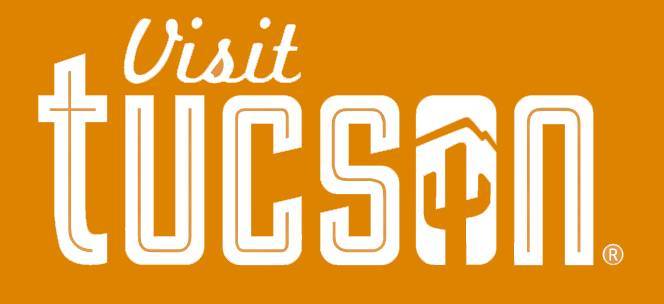 Visit Tucson