Mountain Sheep Canyon Parking Lot - Search Nearby - Added by Jeremy Meek
Lesser known, yet epic slot canyon in Arizona! Neighbor to Antelope Canyon, Mountain Sheep canyon has much "groovier" canyon wall formations. 
As its name suggests, Mountain Sheep Canyon offers a rugged feel and more strenuous hike than the other slot canyons in the neighborhood (Antelope Canyon and Rattlesnake Canyon). The trek is longer than it is for the other canyons (about three-quarters of a mile), and there is quite a bit of scaling ladders along the way. The ladders are all secured to the rock, but a few of the climbs might be enough to make you a bit nervous…especially with younger children. Also, beware that this canyon is not immediately adjacent to the Antelope Wash, where the other slot canyons are located; you will have a bit more adventurous (read: bumpy) ride to get to Mountain Sheep Canyon with your authorized Navajo guide. 
The texture of the stone is a little different here than at Antelope Canyon and Rattlesnake Canyon; it is more rough and has a less graceful "flow" to it. The grooves in the stone are larger, rather than fine and granular. The walls themselves also have a more jagged appearance, in contrast to the smoother walls and arches of its fellow canyons. It makes for a different feel that some might find less impressive — one of the reasons this canyon is not visited nearly as often as the others.  
In my opinion though, if you have the time and energy, a visit to Mountain Sheep Canyon is a great way to round out your slot canyon experience and add a bit of photographic diversity to your experience. For more information on all the other slot canyons in the vicinity, check out this guide. 
My favorite time to do the slot canyons near Page, Arizona is in late spring/early summer, though technically you can visit them year-round. I would recommend avoiding them between July-September due to the heat as well as summer rain storms (you do NOT want to enter the slot canyons if there is a chance of rain in the surrounding area).

Please note that you MUST have a Navajo Guide to visit the canyon, typically provided through one of the authorized tour operators. I used this guide service when I went.
Tags
Photography
Hiking
Groups
Scenic
Details
1.5 Miles
100 ft elevation gain
Out-and-Back Trail
Nearby Adventures
1 Miles Round Trip - 50 ft gain
10 Miles Round Trip - 652 ft gain
Free yourself in Tucson!
Calling all travelers, the free thinker and the free at heart. Discover a place where you can explore without boundaries.
Our natural landscape draws visitors outdoors where there is plenty of room to roam.
A bit off the beaten path, Tucson's unique attractions and accommodations beckon you to discover and explore and our arts and culture scene makes Tucson a place that's authentic and comfortable.
Savor the unapologetic passion for food that inspires Tucson's cuisine, or come as you are and experience our vibrant nightlife.
An oasis from the unoriginal and pretentious, Tucson is a place that you want to be. Let Tucson inspire the free spirit in you.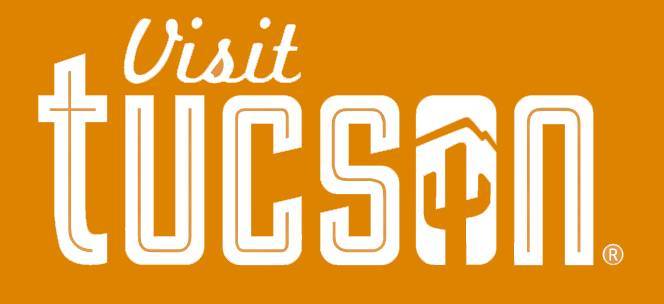 Visit Tucson