Antelope Canyon - Search Nearby - Added by Mark Handy
Explore breathtaking slot canyons with wonderful lighting throughout the day. The tours are guided tours by local Navajo.
Antelope Canyon is the most-visited and most-photographed slot canyon in the American Southwest. It is located on Navajo land near Page, Arizona, and requires you to book a tour guide. But don't let that dissuade you – this natural marvel is well worth it, and this is a must-do for amateur and professional photographers alike.
The canyon is divided into two primary areas: Upper Antelope Canyon and Lower Antelope Canyon. The Navajo name for Upper Antelope Canyon is Tse' bighanilini, which means "the place where water runs through rocks." Upper Antelope is at about 4,000 feet elevation and the canyon walls rise 120 feet above the streambed. Located within the LeChee Chapter of the Navajo Nation.
Lower Antelope Canyon is Hasdestwazi, or "spiral rock arches." Located within the LeChee Chapter of the Navajo Nation.
Tours can be purchased in nearby Page, Arizona and range from $30 to $80 per person, depending on the time of the day and length of the tour.
Tags
Photography
Family Friendly
Groups
Scenic
Nearby Adventures
1.5 Miles Round Trip - 100 ft gain
1 Miles Round Trip - 50 ft gain
10 Miles Round Trip - 652 ft gain
A southwest must do
This was everything I expected. Booked my tour with Navajo Antelope Canyon Tours and they treated us really well for being such a busy tourist attraction in the area. Free calendar at the end!

Absolutely stunning place to visit and worth the trouble
There are so many people every time i've gone - it sort of kills the atmosphere. Also if you're going to take a DSLR with you they make you pay a higher fee and make you take the "photographer" tour which is over priced. I went with my boyfriend to photograph this beautiful place with his DSLR and they wouldn't let me on the photography tour because I didn't have a DSLR in hand. We were forced to take a normal tour and couldn't get any pictures without people in them.
Amazing Place
This place is one of the most amazing places I've ever been but the amount of people flowing through these canyons was more than i was expecting. I think everyone should be aware as to just how many people actually visit Antelope Canyon, it might change your mind.
Free yourself in Tucson!
Calling all travelers, the free thinker and the free at heart. Discover a place where you can explore without boundaries.
Our natural landscape draws visitors outdoors where there is plenty of room to roam.
A bit off the beaten path, Tucson's unique attractions and accommodations beckon you to discover and explore and our arts and culture scene makes Tucson a place that's authentic and comfortable.
Savor the unapologetic passion for food that inspires Tucson's cuisine, or come as you are and experience our vibrant nightlife.
An oasis from the unoriginal and pretentious, Tucson is a place that you want to be. Let Tucson inspire the free spirit in you.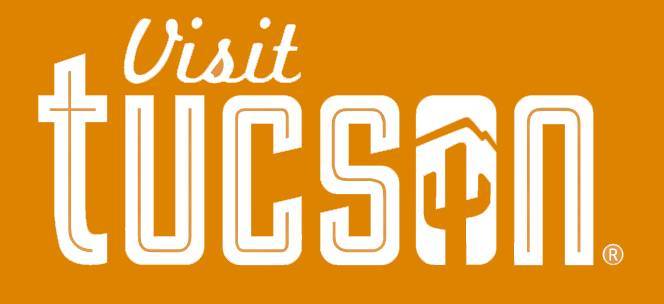 Visit Tucson