Doe Mountain Parking Area - Search Nearby - Added by Nathan Szwarc
Only 20 minutes from downtown Sedona.A relatively easy, family friendly hike that leads to spectacular views of the Sedona. 
The trail begins almost immediately with some gradual switchbacks that climb up the mesa at a moderate incline. As you climb you will come to a trail junction with the Aerie trail about .3 in. At this junction just make sure to stay on the trail marked towards Doe Mountain and not on the Aerie trail. The trail continues to climb up gradual switchbacks basically all the way to the top. The very last section of the trail right before you reach the top is a bit steep and rocky so make sure to take it easy if needed. Overall however, the climb up is easy to moderate and very easy to follow. Once you have reached the top feel free to walk around the mesa on the  variety of trail junctions that will lead to cliffs that will give you great unobstructed views of the beautiful Red Rock Country. This trail would best be done during the early morning or around dusk for the best lighting as well as cooler temperatures in the summer.

Tags
Hiking
Easy Parking
Family Friendly
Scenic
Details
1.4 Miles
400 ft elevation gain
Out-and-Back Trail
Nearby Adventures
6 Miles Round Trip - 2000 ft gain
1.5 Miles Round Trip - 330 ft gain
1.6 Miles Round Trip - 492 ft gain
2.2 Miles Round Trip - 150 ft gain

Great For Exploring + Photos
Did this hike around 2:00 on New Year's Eve, not terribly busy which is always a plus. The switchbacks to the top are rocky and fun, quick jaunt gets you to the top with incredible views great for photos! Highly recommend at sunset! Bring a headlamp for the hike down. Explore around at the top, plenty to see, perfect for a hikers picnic!

Sunsets Are Amazing
We did this especially for the sunset views. Really beautiful and quiet and if you wish to avoid the crowds doing sunset times will do the trick. Trail isn't long or hard so enjoy it and the views.

Best views of Sedona valley, perfect sunset hike!
This short hike is perfect for sunset! Bring snacks and a flashlight as you will not want to run down the mountain right as the sun sets. Leave enough time to roam the mesa and settle in to your favorite spot to witness the breathtaking colors.
Free yourself in Tucson!
Calling all travelers, the free thinker and the free at heart. Discover a place where you can explore without boundaries.
Our natural landscape draws visitors outdoors where there is plenty of room to roam.
A bit off the beaten path, Tucson's unique attractions and accommodations beckon you to discover and explore and our arts and culture scene makes Tucson a place that's authentic and comfortable.
Savor the unapologetic passion for food that inspires Tucson's cuisine, or come as you are and experience our vibrant nightlife.
An oasis from the unoriginal and pretentious, Tucson is a place that you want to be. Let Tucson inspire the free spirit in you.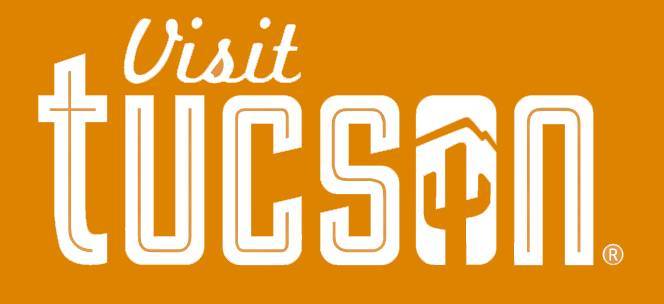 Visit Tucson