Fay Canyon Trail - Search Nearby - Added by Kathleen Buenviaje
This easy, scenic hike offers stunning views of Fay Canyon and Sedona's stunning landscape. The crowds are minimal.
Located on the outskirts of Sedona's main attractions, Fay Canyon is a hidden gem. The Fay Canyon Trail is an easy, scenic hike that takes you through this lesser-known Sedona canyon. You won't see majestic open views like those of Bell Rock, but you will find gorgeous views, without the crowds.
The trailhead is across from the parking lot on Boynton Pass Road. Around halfway through the hike, you will see a natural bridge – you can maneuver to the bridge by scrambling over some rocks.
When you reach a point that seems like the end of the hike, climb upwards to explore this area. Once you have gained some ground, turn around for views of the canyon and the valley beyond. There is a small cave to the right, as well, but the climb up is steep, and not recommended for children.
The desert sun is unforgiving, so be sure to pack enough water to keep you hydrated, even for a short hike such as this.
Tags
Chillin
Photography
Hiking
Scenic
Details
2.2 Miles
150 ft elevation gain
Out-and-Back Trail
Nearby Adventures
1.6 Miles Round Trip - 492 ft gain
1.4 Miles Round Trip - 400 ft gain
6 Miles Round Trip - 2000 ft gain

Short trail with a great view
We hiked this short flat trail before hiking to Doe Mountain for sunset. Make sure you scale the rock at the end of the trail for stunning valley views.

Nice Easy Trail
The trail is located in West Sedona. The hike is through the Fay Canyon, and is an easier hike. The parking is across the street and you can access at least 5 different trails from it. The trail is filled with great views, but it is fairly short, and leads you to a rock face. Some people were climbing up the rock face, but most chilled and enjoyed the views. Cheers!
Free yourself in Tucson!
Calling all travelers, the free thinker and the free at heart. Discover a place where you can explore without boundaries.
Our natural landscape draws visitors outdoors where there is plenty of room to roam.
A bit off the beaten path, Tucson's unique attractions and accommodations beckon you to discover and explore and our arts and culture scene makes Tucson a place that's authentic and comfortable.
Savor the unapologetic passion for food that inspires Tucson's cuisine, or come as you are and experience our vibrant nightlife.
An oasis from the unoriginal and pretentious, Tucson is a place that you want to be. Let Tucson inspire the free spirit in you.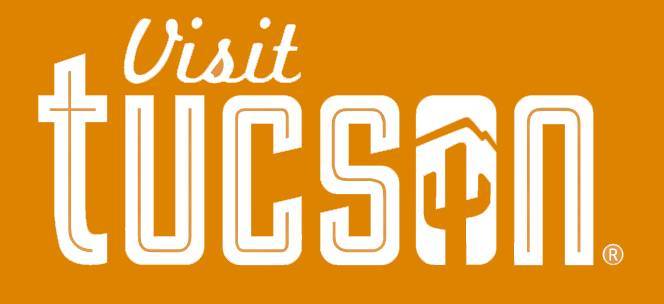 Visit Tucson