Kitt Peak National Observatory - Search Nearby - Added by Jeremy Meek
Amazing star gazing, with access to world-class telescopes and observatory facilities! A variety of programs are available, including overnight adventures on the mountaintop!
Kitt Peak National Observatory (KPNO) is home to the most diverse collection of astronomical observatories on Earth for nighttime optical and infrared astronomy and daytime study of our sun. With 26 telescopes on the premises and partnerships with world-leading institutions such as the Massachusetts Institute of Technology (MIT), Harvard University, and Yale University just to name a few, it is a prime location for night sky viewing and study of our galaxy and beyond! What's better is that it is open to the public for a variety of tours and night sky viewing programs! Professionals and amateur astronomers come from all over the world to visit Kitt Peak. However, you don't have to be an astrophysicist to enjoy and appreciate this destination; come for a hike on the trails surrounding Kitt Peak and then stay over for some world-class star gazing! 
Located 56 miles southwest of Tucson, Arizona, Kitt Peak resides within the Tohono O'odham Nation Reservation. The best time to visit in terms of visibility and weather conditions is late spring through early Summer. Night skies are largely obstructed in the later months of summer due to the monsoons and the winter months are cold, with ice and/or snow likely present (Kitt Peak is at 6,875 feet above sea level). If you are interested more in seeing galaxies, head to Kitt Peak in the spring months. If nebulas are of greater interest, go in the summer months before the monsoons. What you see won't be exclusive to those periods and classifications, but those seasons are considered 'peak' viewing for each object. Regardless to which objects you are aiming to see, I would recommend going as close to a new moon as possible so the sky is as dark as possible (check out www.timeanddate.com for the lunar phase calendar). Just so there aren't any surprises, please be aware that the facilities at Kitt Peak were largely constructed in the 1960's and 1970's. There have been a number of upgrades and replacements of telescopes, but don't go expecting everything to be brand new!
There are a number of ways to visit Kitt Peak National Observatory, but below is a sampling of their basic offerings available to the public. If you are looking for an overnight experience or want to rent an entire observatory for a group, contact them and make it happen!
Basic Tours: Tours during the day are offered for a minimal fee of the below telescopes.

10:00 a.m. – McMath-Pierce Solar Telescope. This is the iconic triangle structured telescope, of which 2/3 of the full length of the diagonal portion of the telescope is actually buried in the mountain. There is an access door at ground level that has an observation deck that lets you peer into the depths of this telescope!
11:30 a.m. – 2.1 Meter Telescope. This is one of the early workhorses that helped establish Kitt Peak. It was built in 1964 and is still being used almost every night by researchers from around the globe!
1:30 p.m. – Mayall 4 Meter Telescope. If not for the telescope itself, this is worth seeing because there is a great view deck near the top that gives you expansive views of Kitt Peak and its many observatories. Bonus: you can take an elevator from ground level to the observation deck! When I used the elevator, I felt like I was stepping back in time…I'm convinced the elevator is original to 1973 when the observatory was constructed!

Night Observer Program: For this program you will arrive at Kitt Peak late in the afternoon for a brief orientation and then go with your astronomer guide and group to observe the night skies for a few hours following sunset! Rates vary by a variety of individual categories, but this program is on the scale of $50 per person. There are three telescopes available for this program, so your 'scope time' will vary based on how many people are present each night. To maximize the experience, go on the evening of a full moon so even if you are not looking through the telescope, there is plenty of night sky to observe with the naked eye or binoculars! Be sure to make reservations for this program at least 2-4 weeks in advance. If there is a weather-related cancellation, Kitt Peak's current policy is to fully refund your money.
Please note there is ZERO cell phone reception at Kitt Peak. If you happen to be one of the lucky ones that gets a bar or two, you will be asked to shut your cell phone off or put it into airplane mode. Wireless communications, including cell phones, can cause disruption to some of the telescopes and related technologies.
Tags
Chillin
Photography
Hiking
Bathrooms
Easy Parking
Family Friendly
Food Nearby
Groups
Handicap Accessible
Details
0.5 Miles
100 ft elevation gain
Loop Trail
Nearby Adventures
9.5 Miles Round Trip - 2000 ft gain
4.2 Miles Round Trip - 500 ft gain

A "Must See" in Southern Arizona
I'm a huge nerd and love astronomy, so of course I love Kitt Peak. However, I truly believe that everyone can enjoy the experience of visiting this place, even if you've never owned a pocket protector. I've been during the day, and also done the Night Observer program. Both are great, but the Night Observer program was by far my favorite way to experience the facility. As mentioned in the adventure, be sure to bring warm clothes - I was there in the summer when it was around 90 degrees at the base of the mountain, and in the 50s with strong winds at the top.
Free yourself in Tucson!
Calling all travelers, the free thinker and the free at heart. Discover a place where you can explore without boundaries.
Our natural landscape draws visitors outdoors where there is plenty of room to roam.
A bit off the beaten path, Tucson's unique attractions and accommodations beckon you to discover and explore and our arts and culture scene makes Tucson a place that's authentic and comfortable.
Savor the unapologetic passion for food that inspires Tucson's cuisine, or come as you are and experience our vibrant nightlife.
An oasis from the unoriginal and pretentious, Tucson is a place that you want to be. Let Tucson inspire the free spirit in you.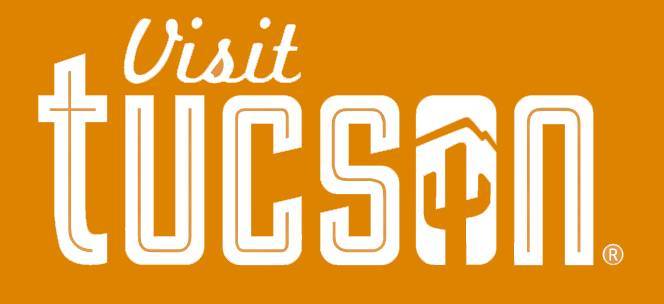 Visit Tucson