Elephant Rock Campground
Red River, New Mexico
Overview
Elephant Rock Campground has excellent fishing access to the well-stocked Red River, nearby Eagle Rock Lake and hiking into the surrounding high country. This campground is close to the highway with plenty of large pine trees. The campground rests at 8,400 feet above sea level.
Recreation
The nearest hiking trail, Fawn Lakes Trail, is located .3 miles east of Elephant Rock Campground, near Fawn Lakes Campground. This trail meets accessibility guidelines. Elephant Rock offers convenient access to State Rt. 38 and is well situated for day trips on the Enchanted Circle and to the town of Red River. The Red River is across the road from the campground but is not accessible.
Facilities
This campground offers 20 single sites, potable water, and vault toilets. Each site has a fire ring, picnic table, and tent pad.
Natural Features
Elephant Rock Campground is a single loop that meanders up a hillside with several sites featuring stone terracing. The campsites are tucked in among a mixture of ponderosa pine, aspen, fir and spruce. The Red River flows near this campground.
Nearby Attractions
Visitors to the area can explore the town of Red River, Questa, and the Enchanted Circle.
Nearby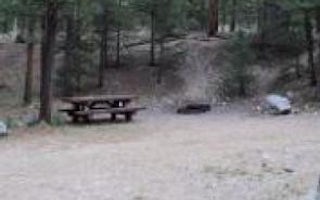 Questa, New Mexico
Overview Fawn Lakes Campground is located in Carson National Forest, one of a few campgrounds located along the scenic canyons of Red Riv...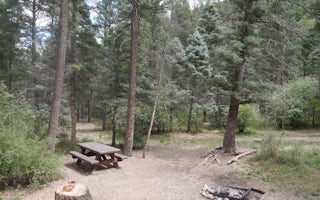 Red River, New Mexico
Overview Columbine Campground is located between Questa and Red River, New Mexico. The Red River flows past the campground and a trailhea...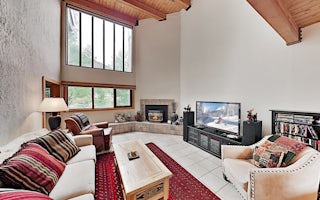 Taos Ski Valley, New Mexico
•• Effective September 4, 2020, visitors arriving in New Mexico from high-risk states may be required to self-quarantine for two weeks or...
From $146/night
See more
Unfortunately, we don't have up-to date pricing data for this listing, but you can check pricing through Recreation Gov.
Book Now