Horseshoe Bend Crack - Search Nearby - Added by Eric Harris
This is an amazing viewpoint less than 1/4 mile from the Horseshoe Bend overlook. It offers unique photo opportunities, a great sunset view, and no crowds.
Horseshoe Bend is an iconic viewpoint, and a must-see for photographers. Check out Tiffany Nguyen's post, Hike to Horseshoe Bend, for more details on that part of the adventure.
Because of its popularity and easy access, the Horseshoe Bend viewpoint is thoroughly photographed and can be very crowded. If you're looking for unique shots of the canyon and want to get away from the tourists there are plenty of opportunities just off the beaten path. This particular location is a ton of fun.
The sheer cliffs frame the Colorado River 1,000 feet below, and in the springtime the sun will set between them. This makes for epic reflection photos and glowing light on the sides of the river. The cliffs are easily accessible on either side which opens up a ton of creative opportunities. If you get a chance to spend the night here keep an eye out the Milky Way.
To get there, take the trail from the parking lot to the Horseshoe Bend overlook. From there you will follow the canyon rim south for about 1/4 mile to the destination; you can't miss it. The crack is very wide and extends back a couple hundred feet where it meets a fence.
Important Note: The fence leading up to the crack suggests that the south side may be private property. You can walk around the fence and there aren't any No Trespassing signs, but you should treat the area with respect so it stays that way. Leave No Trace ethics are hugely important at places like this so they stay accessible.
Tags
Camping
Photography
Hiking
Easy Parking
Groups
Scenic
Details
1.9 Miles
Out-and-Back Trail
Nearby Adventures
1.5 Miles Round Trip - 300 ft gain
13.2 Miles Round Trip - 800 ft gain
1 Miles Round Trip - 50 ft gain

Unique perspective!
This is such a popularly photographed place that we were excited to find a unique perspective! Super cool.

Great Perspective On A Popular Spot
Horseshoe bend is breath taking, as are the thousands of photos of it. It's hard to find a unique angle on this spectacular location but the crack is just that. Easy to find and all the tourists are out of ear shot. Definitely worth the short walk over!

Camping right on the overlook point?
I don't think you can set up your tent and camp right over the overlook!!
Free yourself in Tucson!
Calling all travelers, the free thinker and the free at heart. Discover a place where you can explore without boundaries.
Our natural landscape draws visitors outdoors where there is plenty of room to roam.
A bit off the beaten path, Tucson's unique attractions and accommodations beckon you to discover and explore and our arts and culture scene makes Tucson a place that's authentic and comfortable.
Savor the unapologetic passion for food that inspires Tucson's cuisine, or come as you are and experience our vibrant nightlife.
An oasis from the unoriginal and pretentious, Tucson is a place that you want to be. Let Tucson inspire the free spirit in you.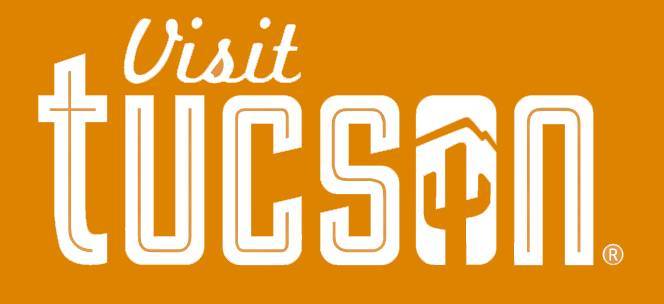 Visit Tucson