Canyon Lake, Superstition Mountains - Search Nearby - Added by Carole Davenport
Easy access to an incredible lush desert waterway, which is very picturesque, safe, and peaceful, with several sightings of wildlife. A photographer's dream (as you can see from the photos!)
Canyon Lake is located in a National Recreation Area. It was created by the damming of the Salt River, in Arizona, specifically by the Morman Flat Dam. The lake sits at an elevation of 1,660' and has a mean depth of 130', and an area of 1.484 mi². We launched our kayaks from the boat launch area at the far east end of the lake.
I suggest you take a lunch or at least some hearty snacks with you, since you won't want to hurry on this adventure. We did not and reluctantly had to leave the lake when our hunger pains overpowered our kayaking joys.
From the boat launch, head directly across the main body of water. Once on the other side, you'll find a narrow finger waterway to paddle up.
The canyon walls surround you on either side, filled with Saguaros, Cholla, Beehive, and more cactus plants. We went in February and the hills were lush with greens.
The water is cold, with beautiful reflections of the surrounding ridgelines. There are also some rock outcroppings along the way. Not really any place to dock and go ashore, though.
We spent four hours on the water, doing light action paddling. You can find camping information here.
Getting there: Go south from the greater Phoenix area toward the famous Superstition Mountain and the Lost Dutchman Mine, to State Road 88. Here you will find a narrow and winding paved road that takes you through some incredible scenery. Unfortunately there are power lines that mar the pristine desert landscape.
It is a fairly heavily traveled road - take your time and don't even think about stopping unless there's a turnout! Go to the Canyon Lake Marina and Campground, to pay and park.
Tags
Chillin
Photography
Kayaking
Bathrooms
Beach
Dog Friendly
Easy Parking
Family Friendly
Food Nearby
Handicap Accessible
Lake
Picnic Area
River
Scenic
Wildflowers
Wildlife
Swimming Hole
Nearby Adventures
10 Miles Round Trip - 1500 ft gain
23 Miles Round Trip - 3000 ft gain

Kayaking!
I always enjoy kayaking. There were a ton of people on the water but all were polite. Great fun for all.
Awesome
An awesome kayaking trip! To avoid crowds it's best in the winter. The rock walls are stunning and there are a couple of beaches to catch some rays!

Canyon lake is one of the most beautiful lakes in the state and is very close to PHX so everyone should go check it out!
A great spot to Kayak is down the cove by the bolder recreation site there are some fun cliffs to jump off back there too!
Free yourself in Tucson!
Calling all travelers, the free thinker and the free at heart. Discover a place where you can explore without boundaries.
Our natural landscape draws visitors outdoors where there is plenty of room to roam.
A bit off the beaten path, Tucson's unique attractions and accommodations beckon you to discover and explore and our arts and culture scene makes Tucson a place that's authentic and comfortable.
Savor the unapologetic passion for food that inspires Tucson's cuisine, or come as you are and experience our vibrant nightlife.
An oasis from the unoriginal and pretentious, Tucson is a place that you want to be. Let Tucson inspire the free spirit in you.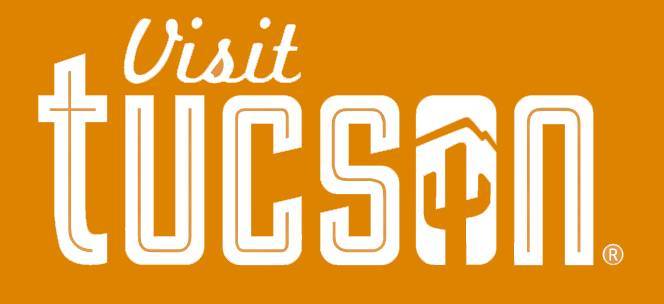 Visit Tucson