Horseshoe Bend Trailhead - Search Nearby - Added by Tiffany Nguyen
Plenty of parking, the sheer size of the bend allows for plenty of room. Duration: 1 hour.
Horseshoe Bend in Page, Arizona is classic bucket list material and for good reason. Even if they don't know what it's called or where it is, everyone has seen this famous spot somewhere. Rest assured; pictures cannot convey the massive scale of this place. From your vantage point 1,000 feet above the Colorado River, the deep blue of the water starkly contrasts with the carved sandstone walls making for a stunning scene that you'll never forget. The view will never look the same during your visits; the color of the walls and water change colors depending on what time of day you're there.
Getting here is simple; it's right off Highway 89 and is hard to miss. The large lot means you never have to compete with the crowds for parking. The temperature varies greatly depending on the time of year and it can be quite windy on the edge of the cliff, so come prepared and be careful. The weather can change very quickly so be sure to check the weather report before venturing out. A wide angle lens or fish eye lens is definitely necessary if you want to capture the entire bend in your shots. Explore above the rim to get the best unobstructed view. There can be a lot of tourists here, but it's so big that it will never feel crowded.
Tags
Chillin
Photography
Hiking
Family Friendly
Groups
River
Scenic
Details
1.5 Miles
Out-and-Back Trail
Nearby Adventures
1.5 Miles Round Trip - 300 ft gain
13.2 Miles Round Trip - 800 ft gain
1 Miles Round Trip - 50 ft gain

Breathtaking
The view from the top literally took my breath away. Despite the crowds, you will get to take in the view and get your grams.

Great spot while going trough Arizona!
There's always alot of people visiting this site, but it's never a problem. Ample parking, a slight maybe one mile walk to the cliff and beautiful views for days!
Horseshoe Bend and Antelope Canyon- the perfect combo pack.
I've wandered out to Horseshoe Bend twice and both time loved it. Although there are crowds of people, you can escape them by wandering to the right or left once you arrive at the bend. Also, I suggest going when the sun is high in the sky, or you'll be photographing mostly dark shadows in the bend. If there are clouds in the sky that will make for an epic sunset, then go at sunset.
Free yourself in Tucson!
Calling all travelers, the free thinker and the free at heart. Discover a place where you can explore without boundaries.
Our natural landscape draws visitors outdoors where there is plenty of room to roam.
A bit off the beaten path, Tucson's unique attractions and accommodations beckon you to discover and explore and our arts and culture scene makes Tucson a place that's authentic and comfortable.
Savor the unapologetic passion for food that inspires Tucson's cuisine, or come as you are and experience our vibrant nightlife.
An oasis from the unoriginal and pretentious, Tucson is a place that you want to be. Let Tucson inspire the free spirit in you.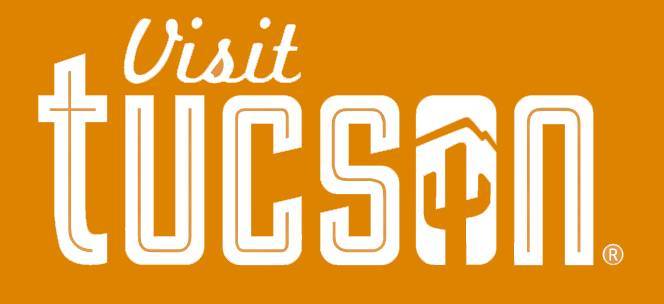 Visit Tucson