Broadway Cave Trailhead - Search Nearby - Added by Derek Mathewson
This scenic hike offers a gorgeous view of the Apache Junction area. Very low traffic, so you'll most likely have it to yourself.
...Who doesn't enjoy a short adventure to an scenic location?! If I were to guess, I'd say a good majority of us. This four mile, low trafficked hike to the Broadway Cave will lead you to one of the best spots to hang out or watch the sunset. The Broadway trailhead is located by taking Highway 60 East of Mesa to Apache Junction, where the expressway ends but Highway 60 continues. Shortly after the expressway ends is the first stoplight, which is Mountain View Road. Turn left here and proceed 1.5 miles to Broadway Ave. Turn right and go one mile. To the entrance of the hike, there's a fence and parking lot on the left hand side for 6-8 vehicles. If you get to Superstition View Drive, then you've gone a little too far. Park here and take Jacob's Crosscut trail that starts just over the fence. 
The first part of the hike uses Jacob's Crosscut Trail starting from the Broadway trailhead, but there are three intersections along the way. At about 0.6 miles, continue straight on the Crosscut Trail rather than right on the Goldmine Trail. At the 1.3 mile mark, go straight into Monument Canyon on an slightly beaten foot path rather then left on the Crosscut Trail. This part of the hike was pretty inspiring for me. Hiking through the GIANT 8-15 foot Saguaro Cactuses were just amazing! I've always been attracted and amazed by the different features and formations that these giant wonders offer. Hopefully you'll enjoy this part of the hike too! Finally, at about 1.6 miles, turn right onto an unofficial unbeaten path, where you'll see a fairly large sized cairn at the junction. Follow that trail for about .4 miles to the entrance to the cave. Once there, soak up what the scenery has to offer. The fresh breeze and cinematic view is absolutely refreshing! This hike is fairly off the beaten path, so there's a good chance you'll have it to yourself.
Once you're done capturing some great photos and catching up on some bonding time with your mate, you'll head back the same way you came. The trail offers little to no shade, so make sure to cover up and wear some sunscreen. Remember, respect the land and leave no trace. Happy Trails!! 
Tags
Chillin
Photography
Hiking
Dog Friendly
Easy Parking
Family Friendly
Scenic
Details
4 Miles
950 ft elevation gain
Out-and-Back Trail
Nearby Adventures
3 Miles Round Trip - 500 ft gain
8 Miles Round Trip - 3000 ft gain
6.5 Miles Round Trip - 2781 ft gain

Beautiful hike, but read directions several times and go out with a map and/or compass
This was a beautiful hike, but could be a little challenging to find. Make sure your prepared with extra water and food, in case you miss one of the unmarked trails. I added a few pictures of the two unmarked turns you will take. The last ascent is fairly steep, with loose rock, so good soles are a must. Enjoy!

Broadway Cave
I wouldn't recommend Broadway Cave if you aren't an avid hiker. It's really easy to get off trail and really rocky towards the end. The view from the cave is gorgeous but I was really disappointed with the graffiti that was inside the cave.
Free yourself in Tucson!
Calling all travelers, the free thinker and the free at heart. Discover a place where you can explore without boundaries.
Our natural landscape draws visitors outdoors where there is plenty of room to roam.
A bit off the beaten path, Tucson's unique attractions and accommodations beckon you to discover and explore and our arts and culture scene makes Tucson a place that's authentic and comfortable.
Savor the unapologetic passion for food that inspires Tucson's cuisine, or come as you are and experience our vibrant nightlife.
An oasis from the unoriginal and pretentious, Tucson is a place that you want to be. Let Tucson inspire the free spirit in you.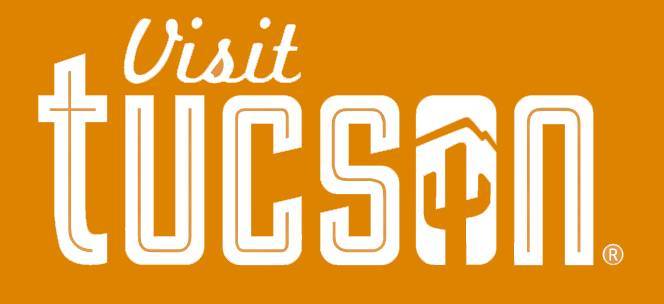 Visit Tucson