Bright Angel Trailhead - Search Nearby - Added by John Stambaugh
You'll witness possibly the most mind blowing sunsets you'll ever see. Get the opportunity to view the Grand Canyon from the inside looking out, not to mention, you'll be getting great exercise.
Start off at Bright Angel Trailhead, then hike down into the Grand Canyon on one of the higher-quality trails. Hiking down to Plateau Point (furthest option) is well worth it.
The hike down is a total of 6 miles, with a 3,000 foot drop in elevation. As you can imagine, this means the way back out will be a little more challenging. The first 4 miles take you to the base of the canyon and the following 2 miles will lead you past Mather Campground to a scenic overlook of the Colorado River -- remember to bring your hat as this area is exposed. In fact, the whole 2 miles at the bottom is exposed and can reach temperatures up in the 100s (even in May). The water spickets are approximately every 1.5 miles, so plan accordingly.
The trip has several spots to get water and a couple bathroom stops on the way down. This trail is not very technical, but can be pretty challenging on the way down and back up. There are rescues every year for folks who don't factor in the difficulty that can be brought on due to the weather. Make sure you do your research and bring adequate supplies (water, shade, food).
If you want to stay overnight and make this an early or late day hike, there are sites available at Mather Campground.
Tags
Camping
Photography
Hiking
Bathrooms
Picnic Area
Scenic
Wildlife
Details
12 Miles
3000 ft elevation gain
Out-and-Back Trail
Nearby Adventures
19.8 Miles Round Trip - 4314 ft gain
9.6 Miles Round Trip - 3060 ft gain
Incredible
Best hike to do if you don't have time/don't want to go all the way down to the mighty Colorado. This hike really gives you a perspective of how big the Grand Canyon really is. I highly recommend it for everyone!

Magic in the canyons
Hiking this trail feels like a dream. You are quite literally hiking on the edge of an epic canyon. The earthy hues of the canyon seem to get more vibrant as you make your descent as you become a part of the canyon itself. The path can get quite narrow; wear proper footwear and sunscreen and bring a substantial amount of water and snacks. To soak in all the magic, pack a sack lunch to allow your eyes to settle on the views before you make your way back.
Wow factor
One of the best day hikes offered in the park. We stayed at Mather Campground and used the park's free shuttle service to get to Bright Angel trailhead. There are rest houses with shade and bathrooms every 1.5 miles down the trail. Some of the rest houses will also have water pumps available, depending on time of year. You pass through Indian Garden Campground on mile 4.5 which provides water and access to a ranger station. Plateau Point offers amazing views of the Colorado River that brought tears to all of our eyes.
Free yourself in Tucson!
Calling all travelers, the free thinker and the free at heart. Discover a place where you can explore without boundaries.
Our natural landscape draws visitors outdoors where there is plenty of room to roam.
A bit off the beaten path, Tucson's unique attractions and accommodations beckon you to discover and explore and our arts and culture scene makes Tucson a place that's authentic and comfortable.
Savor the unapologetic passion for food that inspires Tucson's cuisine, or come as you are and experience our vibrant nightlife.
An oasis from the unoriginal and pretentious, Tucson is a place that you want to be. Let Tucson inspire the free spirit in you.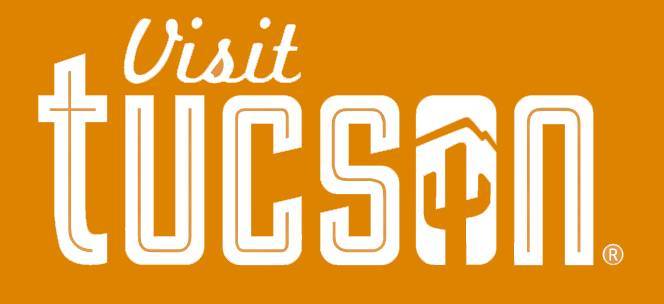 Visit Tucson