Regarding COVID-19: Please recreate responsibly and practice social distancing. Closures and travel restrictions are changing rapidly, always check and respect local regulations.
A Road Trip Through Utah's Mighty 5 and Beyond
A cold but memorable week cruising through Utah and Arizona
While this road trip started in California and looped through parts of Nevada, it was really all about visiting Utah and Arizona. My girlfriend Taylor and I had dreamed, plotted and planned a route that would enable us to visit Utah's Mighty Five and Monument Valley over the week of Thanksgiving. While we wouldn't settle in and explore any one place for an extended period, we were willing to make this sacrifice to get a taste of as much of the Southwest had to offer.
Day 1 - Valley of Fire to Zion NP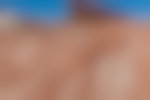 After a late night drive from Los Angeles, we woke up early in Las Vegas excited to start our trip. Our first stop was the Valley of Fire, a state park about an hour outside of Vegas. If you were planning to film a movie about Mars, this park would probably be on your short list of locations. We didn't have much time so we only hiked to the Fire Wave but I'd love to come back here for sunset when I'm sure the rocks light up. We spent the rest of the day in Zion picking up our backcountry permits for the Subway, grubbing delicious Mexican food at Oscar's and watching the sunset over the Watchman. We set up our tent at the Watchman campground which was pretty amazing as it's in the shadow of the Watchman. Highly recommend it.

Day 2 - Zion NP to Bryce NP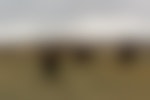 Jolted awake at 2:30am this morning from sheer excitement to hike the Subway. What's wrong with me? In my defense, the Subway has been on my bucket list for a few years now. With the short winter days, we wanted an early start so we left the campground around 6am and drove to the bottom-up trail in the dark (~30 minutes away). After donning our dry pants and water shoes from Zion Adventure Company, we set off with the first light. In this case it was about the destination and not the journey as the hike itself was pretty underwhelming (mainly because it was winter and the trees were pretty bare). It wasn't until the last 30 minutes that the trail really started to shine, as we passed small cascading falls and ultimately reached the Subway. Looking back on the hike, there's a couple things I thought I'd share. It was late November and while you don't necessarily need dry pants or even water shoes, they definitely helped us cut down the hike time (some of the fastest routes are just through the water). Also make sure you have a permit - there was a ranger checking them on the hike out. After the five hour hike, we stopped for some nachos at the Whiptail Grill in Springdale as a reward. It's a hole in the wall, but don't let that deter you, it was one of my favorite meals in Zion. After refueling and a quick stop to see the bison herd outside Zion, we hit the road to Bryce. We arrived just in time to catch a gorgeous sunset from the rim and then checked in the Bryce Canyon Lodge. FYI, the food options in Bryce are borderline terrible. We ended up picking up a pizza from Valhalla, which is the only option in the park during the winter and called it an early night.

Day 3 - Bryce NP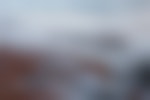 We woke up to pouring rain, scuttled our sunrise plans, and headed into town for breakfast. HUGE MISTAKE. The omelet at Ruby's Cowboy Buffet tasted like rubber. On the plus side, the rain had turned to snow and was now blanketing the town creating a winter wonderland. We strapped on our rain gear and headed out to hike the Navajo – Queen's Garden Trail. Bryce is beautiful but in the winter with the snow covering the hoodoos, it's downright magical. We spent the rest of the day hiking and driving to the various viewpoints as the snow continued to fall. Once the first snow falls, a portion of the park closes. The scenic drive was closed south of Bryce Point (including Paria View) and the Fairyland road was also closed. While we were bummed we couldn't explore these areas, it was worth it to see Bryce in the snow.

Day 4 - Bryce to Moab
After our last Bryce sunrise at Sunset Point, we cruised up the scenic 12 to Moab. The trip takes 5-6 hours but the scenery is so beautiful, you won't mind. We stopped in Capitol Reef NP to do the scenic drive and explore Fruita, and also stopped in the Factory Butte Badlands. If we had more time, I would have incorporated a hike like the Hickman Natural Bridge or Cassidy Arch, but we wanted to make it to Moab for sunset. In Moab, we stayed thirty minutes outside town (closer to Castle Valley) at the Red Cliffs Lodge. We were going to camp along the Colorado river or in Canyonlands, but the charm of this lodge swayed us. Each morning we'd wake up to horses in the pasture and the sun rising over the river. Anyway, I digress but yes, this lodge was awesome. On our first night in Moab, we headed into Arches NP to watch the sunset at the Windows and try some astrophotography. The Windows were crowded for sunset which took a little away from the experience, but at night we had the place to ourselves. After tramping around Arches in the cold and the dark for several hours, we crushed warm flat bread and curry at Twisted Sistas in town.
Day 5 - Moab, Arches and Canyonlands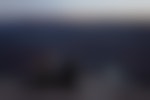 We headed back into Arches this morning to hike up to Delicate Arch. You're faced with a quandary when you decide to hike this trail. It's super popular so the ideal time to hike it is for sunrise, but the light is best for photos in the late afternoon and sunset. Good luck getting one without people in it though! Pick your poison. After the hike, we headed back into Moab and fueled up with some delicious breakfast burritos at Eklecticafé. Looking back at Arches, there's a couple things I thought I'd share. All the major attractions are crowded so it's best to pick your top choice and do that at sunrise. Also spend some time exploring the park after dark. The stars fill the sky, it's peaceful and the throngs of people have left. It was my favorite part.
After lunch we drove up to Canyonlands – Island in the Sky. Canyonlands is split into three parts: The Maze, The Needles and The Island in the Sky. The Island in the Sky is known for its viewpoints and I was blown away by Grand View Point, especially if you walk the trail out to the end of the plateau. After a quick hike to Mesa Arch, we drove to Dead Horse Point State Park for sunset. It was windy and cold, but you'll forget all that once you see the alpenglow on the distant La Sal mountains. After sunset, we headed back to Moab for dinner at Arches Thai. This place is family-run and serves great food but it's a complete cluster and understaffed. If you don't have a reservation, definitely avoid it.
Day 6 - Canyonlands to Monument Valley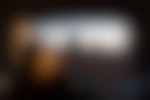 Happy Thanksgiving! After sunrise in Castle Valley, we headed down to the Needles section of Canyonlands. This area of Canyonlands is great for hiking and is best explored by camping due to its distance from Moab (~75 miles). We wanted to do the 11-mile Chester Park Loop but we were short on time…a common theme. Instead we hiked the Slickrock Foot Trail which spits you out on a couple cool viewpoints with the best being viewpoints #2 and #4. Compared to the madness at Arches, Canyonlands felt nearly empty. We only saw one other group on our hike in the Needles and a handful of people in the Island in the Sky.
My biggest and possibly only regret of this trip was not spending more time in Moab. If I could do it over again, I'd split it up so I had a full day in each of Arches, Island in the Sky and the Needles. Since we didn't, we had to combine days and that led to more driving and less hiking.
After leaving the Needles, we drove down to Monument Valley where we camped at The View Campground. I can't recommend this place enough. Once you arrive, you can pick whichever campsite you want that's available. The campsites in the high 20s seemed more spacious, so we chose 27. Since it was Thanksgiving, we decided to eat at the View Restaurant (the restaurant, campground and hotel are all located in a close radius). Then we hunkered down for a cold night with the forecast calling for a low of 21 degrees.
Day 7 - Monument Valley
The night was freezing but I'd do it all again to wake up to the sunset views here. This was one of the highlights of the trip for me. After some Jetboil coffee, we walked over to the stables to horseback ride with Sacred Monument Tours. Since it was 8am and the temperatures were in the 20s, we were the only riders. Our guide took us down into the valley and around the monuments which gave us an appreciation for their sheer size. After the ride, we packed up our tent and headed back on the road. We had a long day of driving to make it back to Los Angeles. Honestly you could spend a month doing this same trip and still feel like you had more to see. If you're looking for a good road trip for the spring or fall, consider this loop. You won't be disappointed.
We want to acknowledge and thank the past, present, and future generations of all Native Nations and Indigenous Peoples whose ancestral lands we travel, explore, and play on. Always practice Leave No Trace ethics on your adventures and follow local regulations. Please explore responsibly!
Go Pro.
We're committed to building a better, more inclusive home for the modern outdoors. Go PRO to support our mission and get benefits like gear deals, no ads, and more!
Join the community
Learn More
Do you love the outdoors?
Yep, us too. That's why we send you the best local adventures, stories, and expert advice, right to your inbox.