Palomarin Trailhead - Search Nearby - Added by Jake Young
Hike to a beautiful and rare waterfall (tidefall), plummeting 40ft until it reaches the ocean. Enjoy stunning views of the pacific combined with varying terrain through forests, tall brush, and exposed dirt trails. If you hike to falls during the summer, take a swim in Bass Lake on the way back to the trailhead.
The hike to Alamere falls is ~8.4 mile out-and-back. Start at the Palomarin Trailhead located in the parking lot near the restrooms. After about 2 minutes on the trail, you'll see a map on your right that lays out the trail to the falls as well as a few campground (Sky, Wildcat, etc.). Don't be afraid to take a picture of the map if you're worried about getting lost (it never hurts to have a reference). From there, the trail connects with Coast Trail and is pretty straight forward as you head to the falls. For the first couple of miles, the trail is fairly exposed and can get warm on sunny days. The second half of the hike prior to reaching the coast is covered and wooded.

When you reach the coast, the trail becomes very narrow and steep. You'll often notice a little traffic jam as people figure out how to navigate their way down. There are two steep parts, the first takes you just above the main part of the falls, where there are a few smaller waterfalls. Once you've had a chance to check it out, head further down the trail to get to the beach; this is where the main waterfall is located. On this last descent, give the people ahead of you a little space. There's lots of loose gravel and people coming from the opposite direction, which makes the trail a bit crowded. When you get to the beach, you'll realize why you trekked 4+ miles and waited behind a line of people for good reason - it's freaking awesome! Take in the scenery, snap a few photos, and refuel, then it's back on the trail the way you came. If you want to cool off on the way back, stop at Bass Lake and go for a swim!
For a safer, less challenging route (minus the additional distance), you can hike the coastal trail to Wildcat Camp, then head south along the beach to reach Alamere Falls. 
If you're looking to grab a bite after this long trek, head to Mill Valley, specifically Avatars for some Punjabi burritos.

This hike is NOT dog friendly.
Tags
Photography
Hiking
Bathrooms
Lake
Romantic
Scenic
Waterfall
Wildflowers
Details
8.4 Miles
Out-and-Back Trail
Nearby Adventures
20.5 Miles Round Trip - 2705 ft gain
17.13 Miles Round Trip - 3837 ft gain
11.4 Miles Round Trip - 1945 ft gain
Beautiful Tidefall, Lots of People
I hiked to Alamere Falls on a bluebird Saturday which followed a rainy Friday. It was the perfect storm for the most crowded trail I've ever experienced. I arrived at 8AM, which I'd recommend for anyone going on the weekend. The hike in was relatively quiet, and the falls had a dozen or so people already at them. I thought that was busy, but it was nothing compared to the hundreds of people I passed on the hike back out. The hike is pretty, and the falls are beautiful, but head to this one either on an early morning or a week day.

Awesome Experience!
Beautiful excursion that my wife and I completed with a purpose. Trail is clean and gives great workout. Eating lunch and the beach with the sounds of the water all around us was very gratifying. We'd recommend this trail to anyone who appreciates good company and means to accomplishment!

Help Clean Up The Trail!
Great hike with a beautiful finish. Start early so you can enjoy the beach and catch a nap. The only disappointment is that the trail is very high traffic; mostly with people who have never heard of "leave no trace". We picked up and packed out almost 15lbs of garbage. Shoes, socks, sandwich bags, underwear,food waste, and more. Bring a glove, bring a bag, and help keep this trail and beach beautiful!
You'll love who you are when you are in Marin!
Marin County is just a little out there. As in one famous bridge away from San Francisco. And right next door to the vineyards and Napa and Sonoma. Closer than you could ever imagine to everything that's unique in this clever corner of California. Take a vacation from the typical vacation.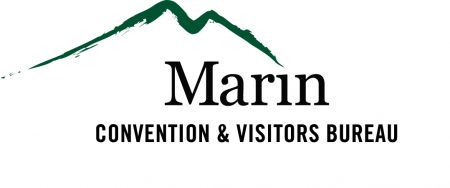 https://www.visitmarin.org/