Activities
Chillin, Hiking
A short hike with varying topography that ends at a beautiful beach.The perfect outing for the casual hiker.It's easy to explore adjoining trails.The trail is kid/family friendly.
The Tennessee Valley trail is leisurely 3.4 mile roundtrip hike that turns around at Tennessee Valley Cove. Along the way, you'll hike past shrublands, wetlands, and a lake before you get to a cool little secluded beach that many people picnic at.
This is probably the easiest to access, and most popular, hike just north of the Golden Gate Bridge. It's a perfect option for those without a lot of time, or if you're looking to stretch your legs a bit without getting crazy. It's just long enough to feel like you've earned that post-hike brunch at The Dipsea Café .
There are a number of nice bathrooms at the start and end of the trail, along with picnic tables and drinking water.
Always practice Leave No Trace ethics on your adventures and follow local regulations.

Nice Day Hike
Really easy day hike with a great end. Beach is pretty small but worth checking out. Go early in the day before 1 to beat the crowd.

Breezy Coastal Hike
You're surrounded by mountains and lush green scenery on this hike. Definitely check out the coastal hike and you're in for a fun rock scramble past pirates cove. We hiked in mid afternoon and it wasn't too hot or cold. We welcomed the light coastal wind to cool us off!

Great Hike - Keep Going On The Coastal Trail
This is a great hike! Really beautiful. We veered off and went up the coastal trail and down to Pirate's Cove (take the upper Tennessee trail and then you'll see signs for the coastal trail/pirate's cove). Pirate's cove is to the west and down. It's a bit of a scramble to get down to the cove and back up again. This is out and back if you park at the Tennessee valley trailhead. Can easily be done in a morning or afternoon. Really clear/easy signage and if you're feeling like you want more of a challenge or want to explore more, there are plenty of trails around. I took a picture of a sign that had a map on it for reference. That sign is about a quarter to half mile in right where the chaparral trail veers off. Tennessee beach is also a nice spot to picnic for the day if you want to take it easy. We did this on a sunny day in late March and there were still pretty wildflowers in bloom. Be sure to layer up as it can be hot in the sun but cool and windy when the sun gets lower on the horizon and/or the fog comes in.
You'll love who you are when you are in Marin!
Marin County is just a little out there. As in one famous bridge away from San Francisco. And right next door to the vineyards and Napa and Sonoma. Closer than you could ever imagine to everything that's unique in this clever corner of California. Take a vacation from the typical vacation.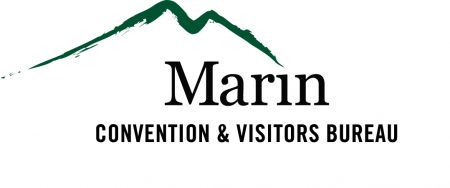 https://www.visitmarin.org/