Thompson Creek Campground
Marble, Colorado
The Thompson Creek Recreation Management Area is located just a few miles southwest of Carbondale and provides beautiful, remote recreational opportunities. On the North end of the RMA is the Lorax trail, which is a popular non motorized route. In the southwest corner of the area is the Thompson Creek campground and trail, which winds along Thompson Creek to views of the rare geologic "fin" formations. There are 4 shaded campsites along the creek with metal fire rings. There are not picnic tables or restrooms. Must pack out all human waste to eliminate contamination of creek. There are not waste collections. Access is not recommended during wet or snowy conditions. For more information, please contact the Colorado River Valley Field Office.
Nearby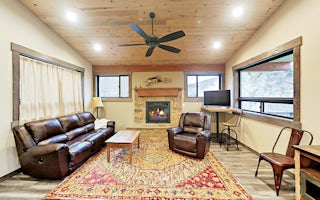 Carbondale, Colorado
• TurnKey Vacation Rentals verifies this home is professionally cleaned with products approved by the EPA for use against COVID-19, and o...
From $130/night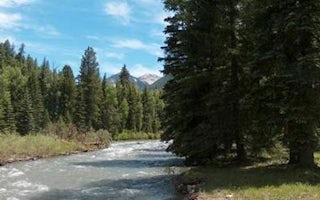 Carbondale, Colorado
Overview Bogan Flats Campground stretches along the Crystal River in a valley of aspen groves, towering Ponderosa Pine, spruce, and willo...
See more
Adventures Nearby
This 20-foot pool is surrounded by beautiful peaks, and is only a short distance from the parking area. Keep in mind this spot is popular on the weekends.
Right off of Highway 133 about 2 miles south of Redstone, lies a very easy-to-get-to Waterfall. Park your car off to the side of the highway, walk about 100 feet and you will find this glorious waterfall. The fall is best to see in the late Spring...
With the Elk Mountain range behind it, It appears to be standing by itself, and has the resemblance of a grand volcano.From Hwy 133 out of Carbondale, turn down Prince Creek Road and drive 6 miles to the trailhead. The trail is a nice mixture of m...
Unfortunately, we don't have up-to date pricing data for this listing, but you can check pricing through Recreation Gov.
Book Now