Spartanburg Ne / Gaffney Koa
Gaffney, South Carolina
History and peaches reign in this upstate region set among green rolling hills. Enjoy it all at this award-winning campground, which offers a variety of sites and can accommodate any size RVs to tents. Relax, take a dip in the large pool (in season) or join in a game of mini golf. This KOA offers a huge dog park for four-legged friends. Explore nearby Cowpens National Battlefield and Kings Mountain. Use this KOA as your base for an easy day trip to Asheville, NC, and the scenic Blue Ridge area, or visit metro Charlotte with its big-city excitement. This KOA is the campground closest to Freightliner Custom Chassis Corporation. Pool: April 1 - October 1. Max pull thru: 100 feet.
Nearby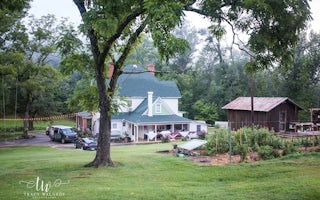 Rutherfordton, North Carolina
The Grain Cottage is located right outside of lake lure where many adventures await travelers. The historic grain cottage is located rig...
From $94/night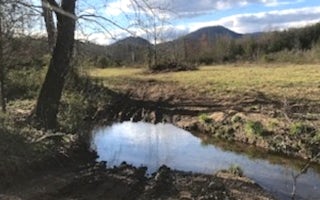 Union Mills, North Carolina
Happy Tales Campsite is located on the grounds of an incredible animal sanctuary nestled in the foothills of the spectacular Blue Ridge M...
From $108/night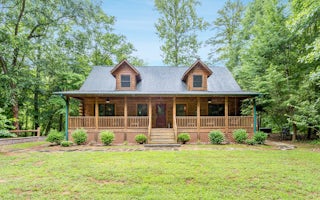 Lake Lure, North Carolina
• TurnKey Vacation Rentals verifies this home is professionally cleaned with products approved by the EPA for use against COVID-19, and o...
From $83/night
See more
Adventures Nearby
This 118 mile drive in South Carolina can be driven during different seasons (storms permitting). Along this route, aside from stunning views of the Blue Ridge Mountains, you'll have the opportunity to take in historic locations, towns, and monume...
Croft State Park, called Tour de' Dump by locals, is a 7,000 acre state park containing a lake, a river, horse back riding, recreational fields, etc. but it is more commonly known for its mountain biking. Made up of a little more than 16 miles of...
Drove this scenic road to my way to Crowders Mountain State Park. Very pretty views.
Unfortunately, we don't have up-to date pricing data for this listing, but you can check pricing through KOA Kampgrounds.
Book Now