Sedona Forest Villa: The Land & Nature Lover's Paradise
Sedona, Arizona
This secluded forest villa is surrounded by grand, oak trees and features the picturesque canyon creek. The vibrant red sandstones of Sedona frame the villa.
Acres of lush forests border the entrance of the villa. Wander through and spot deer hiding underneath the shade of the trees. Embark on an adventure on any of the forest trails and discover the hidden world of the mountain wilderness.

Panoramic views of the nearby mountains and canyon can be seen from any room of the house. Enjoy a fresh cup of coffee on your private patio and watch the sunrise over Wilson Mountain. Imagine red rock views as far as the eye can see. Hear nothing but the babbling of the brook and songbirds greeting the day. The quiet and peaceful canyon awaits you, where your only neighbors are Sedona's wildlife.

This Jordan Park oasis is located just across from the City of Sedona Heritage Museum and Sedona's Historic District. It is a quick walk to Uptown Sedona, where you will find an assortment of restaurants, shopping, and tour companies to take you for jeep rides through the red rock canyon.

Nearby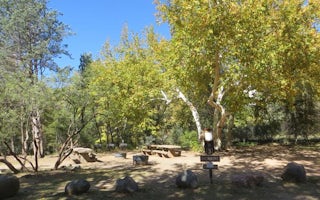 Sedona, Arizona
Overview Chavez Crossing Group Campground is in the picturesque Red Rock district of Arizona, with famous red rock formations and breatht...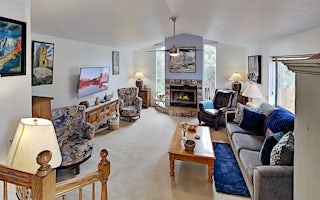 Sedona, Arizona
• TurnKey Vacation Rentals verifies this home is professionally cleaned with products approved by the EPA for use against COVID-19, and o...
From $269/night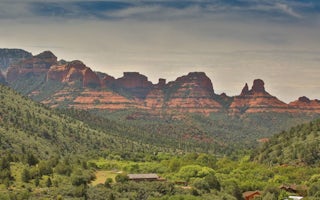 Sedona, Arizona
Stay above it all at the stunning Sedona Guest Villa in Sedona's Oak Creek Canyon. Take a hike through the canyon vistas or traverse the ...
From $423.50/night
See more