Grevlingard
New Woodstock, New York
Hidden hilltop campsite on the north end of Appalachia at Grevlingard Permaculture farm.
This campsite is private and quiet with amazing views. There is a stream with a beaver pond and a farm pond for fishing. Walking trails with berries, apples, wild grapes, and crab-apples and abundant wildlife. Leave your thoughts behind. Bring a book or binoculars or your rod and gun (or all of those). Turkey and deer are abundant. We have seen fishers and foxes and raccoons and woodchucks. We hear coyotes often. The only visible sign of civilization from camp is a Verizon tower on the next hill giving 5 bars.

Hike a mile or so to the Tioughnioga wildlife management area and take the Cazenovia Link Trail to the Finger Lakes Trail, Eire Canal Trail, the Onandaga Trail or many others.

There is plenty to do within a few miles of the farm: Swimming in summer at Cavenovia's Lakeland park with a diving board and lifeguard or the beach at DeRuyter reservoir. Breweries and cideries abound only within a 20 minute drive.
Nearby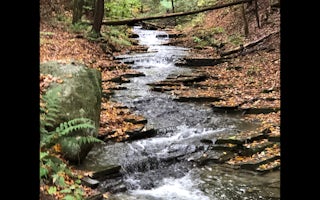 Truxton, New York
Creek side campsite, located on a 300 acre Christmas tree farm. Bring your own tent and camping supplies. We provide the campfire and Bea...
From $95/night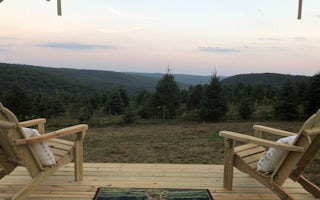 Truxton, New York
This Incredible site is located right in the middle of a Christmas tree farm, with amazing views overlooking a valley, a pond , hills, an...
From $140/night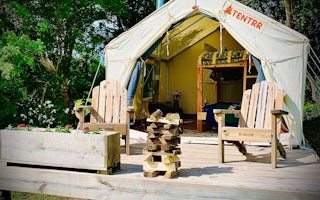 Munnsville, New York
Emerald-View Farm campsite is located in Madison County NY, nestled into the hillside overlooking the Stockbridge Valley region. Emeral...
From $100/night
See more