You're headed to Yosemite National Park during peak season. This is how to see the park's top sites and skip the rush all before lunch!
Note: For summer 2018 adventures to Yosemite National Park, be sure to check updates on fires in the region before heading out and plan accordingly.
If you are like me and want to skip the hoards of people flocking to one of the nation's most popular parks, you need to wake up early. Make it to the park at least a half hour before sunrise, during summer this is as early as 5:30 A.M. I promise it is worth the possible lack of sleep. Even if you are not an early bird, do it. Wake up! Make it to the Tunnel View lookout, bring your camera, breakfast, and a warm or cold cup of coffee (I'm all about iced coffee). Spend the next hour or so enjoying the first light on the Yosemite Valley floor.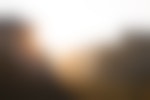 The way the sun's rays sneak past El Capitan will leave you speechless.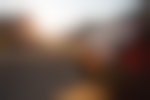 Set up breakfast in the parking lot, and let the show begin.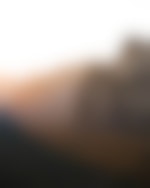 The first light on the valley floor with Bridal Falls in the background.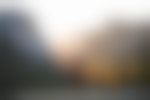 After your breakfast, you have a couple options. Continue into the Valley and go to the 4 Mile Trail trailhead. Or you can drive through the tunnel, up to Glacier Point. Either option gets you to the same place. The latter of which is the easiest. The first option, as you probably guessed, is to hike four miles straight up to Glacier Point. This hike gives you panoramic views of El Capitan, Yosemite Falls, and Half Dome. If you do decide to drive up to Glacier Point instead of starting in the Valley, I recommend driving the loop past the visitor center. That way you can really appreciate the scale of this beautiful National Park.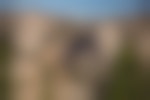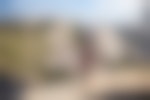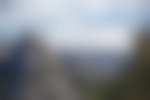 In the photo above you can see Glacier Point in the top right corner. This spot gets crowded early and stays like that for most of the day. Head less than a half mile down the 4 Mile Trail for a more secluded and quiet viewpoint. There are some nice boulders lining the trail that make for a perfect snack spot/rest stop.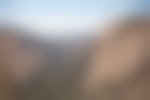 Unfortunately if you decide to only drive to the top, and skip the hike, you will miss you out on seeing El Capitan. If you happen to be in a rush, I highly recommend driving to the top, then hiking 1.6 miles down the 4 Mile Trail to Union Point. That way you are able to see the most iconic views in Yosemite.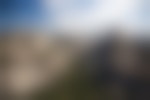 By this time it's just before lunch and a great time to skip the traffic out of the park.
Published: August 18, 2018
Do you love the outdoors?
Yep, us too. That's why we send you the best local adventures, stories, and expert advice, right to your inbox.