Weekend Adventure in Portland, ME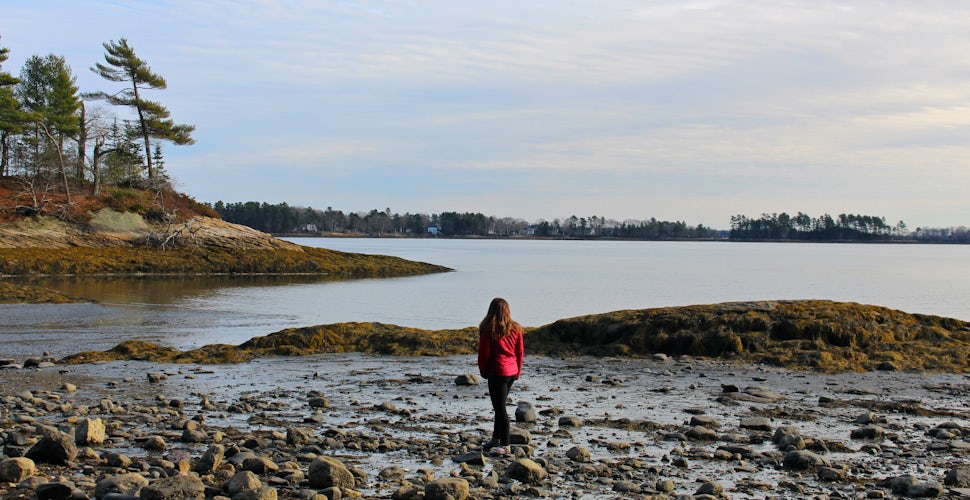 Rocky coastlines, locally brewed coffee and beer plus boundless delicious restaurants make for an amazing weekend spent in Portland, Maine!
Although Portlandia has made Portland, OR a very well known place, let's give the other Portland some credit too! Fun fact: Portland, ME actually came first, and the city in Oregon was named after it because of a coin flip. One of the guys was from Maine and wanted to name it Portland; the other from Massachusetts and wanted to name it Boston. Maine won! I love Portland, OR, but if you live in New England and have 48 hours, Portland is a great escape for some delicious food, spectacular views, and some outdoor adventure.
Saturday:
Start your morning off by heading to breakfast at Hot Suppa! (http://hotsuppa.com/) This local favorite offers up the best comfort breakfast food that you can find in the area. There will probably be a wait, but it's completely worth it. Take the wait time to head across the street to Tandem Coffee (https://www.tandemcoffee.com/) for some delicious Portland roasted coffee/espresso. Also grab one of their insanely delicious freshly baked jalapeño cheddar biscuits as a breakfast appetizer. You will not be sorry!
After breakfast, make your way to Portland Head Light (about a 20 minute drive) to see the iconic lighthouse in all of its glory. (https://www.theoutbound.com/ma...) The park also has some abandoned forts and Goddard Mansion (a notable ruin) to explore. Make sure you bring your camera!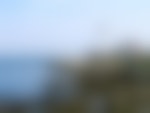 For lunch, head to the Lobster Shack (http://lobstershacktwolights.c...), which has been featured on the Food Network multiple times (a popular spot because of the views and the delicious Maine grub: lobster rolls, fisherman platters, home made desserts, etc)! The restaurant is located right near Two Lights State Park, so spend the rest of the afternoon enjoying the sun and the coastline.
Finish the evening with a fancy dinner at Eventide Oyster Co. (http://www.eventideoysterco.co...)Their crudo is spectacular. The entire "buns" section of the menu is incredible because of their house made steamed buns. I highly recommend ordering the lobster roll, which has the most perfectly cooked lobster that just melts in your mouth. Enjoy a couple of drinks and then call it a day!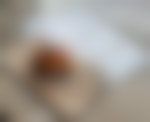 Sunday:
There are so many great things to do in the area that I decided to offer up two different options for Sunday. Both of these options should begin with a trip to Holy Donut (https://theholydonut.com/) for breakfast. These heavenly things are potato donuts made from real mashed potatoes instead of potato flour like many people think. Although denser than regular donuts, the delicious flavor options always make me want to devour a half dozen on my own. Grab them to go or sit and enjoy a cup of coffee in their shop!
Itinerary 1: L.L. Bean Adventure
Head to Wolfe's Neck State Park in Freeport for some early morning hiking. Although the park is small, the 1.5 mile loop offers gorgeous views of Casco Bay and Googins Island. Make sure to bring your camera! It is pictured as the main photo for the article!
Spend some time cooling down in the L.L. Bean flagship store that is just down the road. The store usually offers some free informational sessions, and the size of the store itself is impressive. Be sure to get a picture with the giant, iconic L.L. Bean boot at the front entrance! There are also plenty of other outlet stores downtown if you want to do a little shopping for some incredible deals. Here's the boot at Christmas time!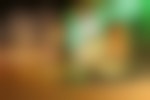 Grab lunch at Linda Beans (http://www.lindabeansperfectma...) to fuel up for your second hike of the day. Make sure to get the towering lemon meringue pie, which is absolutely delicious! After lunch you can make your way over to Bradbury State Park. You can get straight up to the summit of this small mountain in 0.3 miles, or take a meandering way up with the 1.0mile loop. It's a great way to just get some fresh air and enjoy some pretty great views at the top!
When you are done hiking for the day, head over to Maine Beer Co. (http://www.mainebeercompany.co...) for some of the best beer (and pretzels) that you can get; my personal favorite is Mo, but I know that my IPA loving friends are obsessed with Lunch.
Head back to Portland to wrap up the day with a delicious dinner at David's (http://davidsrestaurant.com/). Everything on their menu is sooo good. Order a bottle of wine and revel in the great day that you had! Also they have a great happy hour!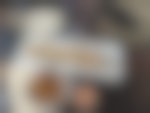 Itinerary 2: The Portland Experience
Decide whether you want to see Portland from a kayak or from a bike! There are places to rent both fairly inexpensively, and both experiences are great.
Kayak Casco Bay for a new perspective on Portland (https://www.theoutbound.com/ma...). There are several islands and old forts to explore in the bay. If you are experienced sea kayaker, this is a really fun adventure! If you don't want to get in the water, rent a bike and ride around the sea to summit trail starting at Eastern Promenade! The views are gorgeous, and on a nice summer day, the breeze from the water helps to keep you cool!
After adventuring for a couple of hours, head over to the Flatbread Company (http://www.flatbreadcompany.co...) for lunch. They have a variety of delicious flatbreads and local salads that you can enjoy on their outdoor patio. Don't fill up too much because there are tons of incredible breweries in the Portland area just waiting to be explored!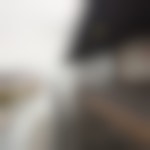 Mini Brewery Tour:
Rising Tide: great vibe with delicious beers, corn hole, and a food truck outside http://www.risingtidebrewing.c...
Allagash: home of the famous Allagash white, they offer free samples in their tasting room and free tours of the facility http://www.allagash.com/
Bunker: industrial vibe with only a few beers on tap, but they are all delicious http://bunkerbrewingco.com/
Oxbow: large area that often has several events and artwork on the walls http://oxbowbeer.com/
Maine Mead Works: not a brewery, but they serve up the most delicious mead in the area using local ingredients for a large variety of interesting flavors http://www.mainemeadworks.com/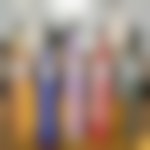 There are plenty of other breweries in the area, but these are some of my favorites, and there is only time for so much beer. If you have the time, set up a tour on the Maine Brew Bus (http://www.themainebrewbus.com...). They drive you around to multiple breweries in the area for your best drinking extravaganza.
To end the day, enjoy a sunset cruise around Casco Bay (http://www.cascobaylines.com/m...). The cruises usually last 2.5-3 hours and a ticket is less than $20pp. There is a more private option if you want to rent a schooner, but that of course is a bit more expensive. The views are great and it is one of the best ways to enjoy a sunset in Portland. If you get a little sea sick and want to see a sunset from land, Kettle Cove in Cape Elizabeth has some of the best views!
If you are interested in any nightlife in Portland:
Grace: a converted church that offers casual drinking in a classy setting http://www.restaurantgrace.com...
Arcadia: a bar full of old arcade games that you can play while you drink http://arcadiaportland.com/
Bonfire: a country bar with swinging chairs inside - at happy hour they give out baskets of bacon http://www.bonfirepub.com/
Pearl: the nightclub where people go to dance http://www.pearlultranightclub...
Bull Feeny's: bar with two floors that often times has live music upstairs and is always busy
Old Port Tavern Billiards: a casual bar with pool tables and darts (usually not too crowded)
If you like seafood, craft beers, delicious local eats, gorgeous views, and adventure, then a weekend in Portland, Maine may be just what you need!
Side note: Many people who visit the area choose AirBnB for their accommodations. There are some great options for reasonable prices. There is also plenty of camping in the area if you want to try to do things a little more cheaply!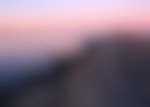 We want to acknowledge and thank the past, present, and future generations of all Native Nations and Indigenous Peoples whose ancestral lands we travel, explore, and play on. Always practice Leave No Trace ethics on your adventures and follow local regulations. Please explore responsibly!
Do you love the outdoors?
Yep, us too. That's why we send you the best local adventures, stories, and expert advice, right to your inbox.