Regarding COVID-19: Please recreate responsibly and practice social distancing. Closures and travel restrictions are changing rapidly, always check and respect local regulations.
Eleven Essential Steps to Planning a Successful Backpacking/Camping Trip
" A goal without a plan is just a wish" From permits to packing and everything in between, this is your ultimate to preparing for the perfect wilderness adventure.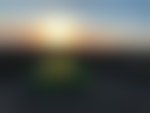 Planning a trip into the wilderness, whether you are backpacking or car camping requires a lot of thought. Thanks to the Internet and social media, humans are saturating the outdoors and as a result, the days of throwing on a backpack and hiking into the backcountry last minute, are long gone. Most trails and campsites now require permits, which can be booked up almost a year in advance and many of these permits are nearly impossible to come by when they can only be obtained through a lottery. From permits to packing and everything in between, there is a lot of planning that goes into seeking solitude in the wild and gracing Mother Nature with your presence.
I am a planner by nature. I plan my year out in advance, I write everything down in a Word document and I am the first person my friends and family call when they have a question about planning a trip/traveling. I even offered to pack my friend's backpack for our 4th of July trip next week. ( He politely declined and then I realized I was probably mothering him) Sorry, Matt!
I am currently in the process of planning four very involved backpacking trips and two car camping trips so I figured I will share all my secrets to my madness. I understand that not everyone plans their calendar out a year in advance or writes down every detail in a word document but if you ever want any help, you know where to find me! 
Step 1: Time is of the essence
When planning a trip, it is important to first figure out how many days are required. Can this trip be done in a weekend? Is this a weeklong trip or is this a thru-hike that requires multiple weeks to months? You must also consider the time it takes to travel to and from your destination.  My rule of thumb is I am flying anywhere or more than 4 hours of driving is involved, I automatically give myself an extra two days to make it worth it.  If you traveling a far distance think about any side trips that are reasonably close. For example, I am backpacking The Lost Coast in September and since this a 12-hour drive, I have decided to split up the drive by camping at a State Park on the front end and at a National Park on the backend. Sometimes side trips can not only break up the driving/traveling time but they are a great excuse to see new places as well.
Step 2: Seasons
Summer is the most popular time of year to backpack and camp and therefore if you are planning an adventure during this season, you will most likely need to book a permit or a campsite 3-9 months in advance.  For off season adventuring, make sure you are prepared for any weather that may come your way (rain, snow, hail) and be prepared to travel in these conditions (make sure you have chains on your car or be prepared for flights delays). I personally love winter camping, however, I do not drive in snow so I usually head up to Mammoth last minute when the roads are clear and when there are no impending storms. If I am flying somewhere to go skiing, I make sure I can fly into the town and take a shuttle to my ski resort. This way, I am not driving on roads in dangerous weather conditions. If you plan to hike in the snow, make sure you have the right gear (crampons, ice ax, microspikes etc.) and always check the trail conditions before you head out.
Step 3: Playing your odds at permits: Apply early
If you've got your eye on a popular National Park day hike or epic backpacking trip, you'll want to pay close attention to the permit deadlines and processes. There's nothing worse than getting your gear and planning everything out only to find out you missed the permit deadline and reservations are full. Keep in mind that backcountry permits are for backpacking (hike in sites) and camping permits are you typical drive-in tent camping sites.
Permits are BIG DEAL. Most campsites and backpacking trips require some sort of permit, whether it is a walk up permit or an advanced permit, this piece of paper is the determining factor of when you are going to go on your trip. My rule of thumb is look into permits for popular destinations at least 6-7 months in advance, preferably 7-8 months as some permit applications open up 6-7 months in advance. Mark the date on your calendar pertaining to the start date for permit applications and apply on that day, first thing in the morning as many permits fill up within minutes to hours. 
National Parks: Advanced reservations are always required to camp at most National Parks but some sites are first-come first serve. First-come, first-served sites become full at the blink of an eye so I prefer to always have an advanced reservation. Popular National Parks such as Yosemite, Sequoia, Yellowstone, and Zion usually require reservations 3 months to 6 months in advance and fill up immediately. If you plan on visiting a popular National Park, research when reservations open and set an alarm for that day to ensure the best possible odds of obtaining a campsite or a permit.  Visit Recreation.gov, enter in the National Park you want to visit and select the specific campsite of your choice. Again, you may have to choose "next available dates" as many sites become booked up months in advance for popular National Parks.
BLM: Bureau of Land Management areas are first-come, first-served for campsites are usually free (or minimal cost) however some areas such as the Lost Coast requires a permit through Recration.gov so be aware that just because you are adventuring on BLM land, you may still be required to apply for a permit. For more information on planning a trip on BLM land visit their website.
National Forests: Depending on the location, some national forests require a walk up permit at the time of your trip, however, many National Forests require permits to be mailed or faxed, in advance.  For popular National Forests, advanced permits are required and will book up fast (think permits for Big Pine Lakes, Thousand Island Lakes, Rae Lakes Loop etc.)
Recreation.gov will become your best friend for National Forest permits. To search wilderness permits, enter the National Forest you will be entering. For example, Big Pine Lakes is in Inyo National Forest. On the left-hand side under filters, click on "permits". You can then enter the specific trail, dates and group size. If all the dates are reserved, you can search "next available dates"
State Parks: Backpacking or car camping in state parks require an advanced permit.
California has a new reservation system starting 2018 for California State Parks
Wilderness permits: Within a National Forest, there are specifically designated wilderness areas. For example, The San Bernardino National Forest has eight designated wilderness areas including San Gorgonio, Cucamonga, San Jacinto, Santa Rosa, Bighorn Mountain, Cahuilla Mountain, South Fork San Jacinto and part of the Sheep Mountain wilderness.  Wilderness permits are usually not required for day hikes but may be required for overnight hikes. All permits are highly recommended as a safety precaution (you are accounted for in case a Ranger needs to find you).
Lottery permits: These are fun, not. From Half Dome and The Wave to Rim-to-Rim, Mt. Whitney and Havasupai, popular destinations often require a permit that is drawn by lottery. This means on a certain date (depending on the specific location), you are required to fill out an application, pay a fee and either email, fax or USPS your permit application and wait for a "Yes" or "No" response. These lotteries are drawn at random and sometimes you can get lucky on the first try or sometimes you have to keep on trying. I always advise to keep on trying and apply for dates that are during the off-season. The website where you fill out your permit application will usually have statistics on which dates are more popular (you will have lower odds of snagging a spot the more popular the dates are).
Thru hiking permits: Depending on which trail you want to complete, you must apply through the designated system. For example, if you are applying to the hike the John Muir Trail from North to South, you apply directly from the Yosemite National Park website.  If you are applying to thru-hike the Pacific Crest Trail, there is a specific website that is listed here to apply for permits.
Popular permit deadlines
Inyo National Forest Permits: Most trails can be reserved 6 months in advance
John Muir Trail: 24 weeks in advance of your entry date
Yosemite National Park: Campground reservations are available in blocks of one month at a time, up to five months in advance, on the 15th of each month at 7 am Pacific time. Be aware that nearly all reservations for the months of May through September and for some other weekends are filled the first day they become available, usually within seconds or minutes after 7 am.
Mount Whitney Lottery: Permit application lottery begins February 1st
Half Dome Lottery: Permit application lottery begins March 1
Death Valley Furnace Creek Campground: 6 months in advance. The most popular time to visit in October-May.
Joshua Tree National Park: 6 months in advance. The most popular time to visit in October-May.
Joshua Tree National Park backcountry permits: Walk up/first-come first-serve
Trans-Catalina Trail: Permits are available approximately a year in advance. Trail permits are free however campsite reservations require a fee per person/per night. You must also book your boat reservations in advance.
Pacific Crest Trail long distance permit lottery: Applications open on February 1st with 35 permits issues per day. PCT additional long-distance permit application: February 16th with an additional 15 permits becoming available per day.
Rocky Mountain National Park backcountry permit: March 1
Grand Teton National Park backcountry permit: Jan-May 15
The Enchantments: February 15. Overnight permits required from May 15 to October 31st
Glacier National Park backcountry permits: March 1
Sequoia and Kings Canyon National Park backcountry permits (this includes the High Sierra Trail): March 1
Sequoia and Kinds Canyon campsites: 6 months in advance
Mount Rainer National Park backcountry permit: Applications are open and processed in random order until April 1 when they start processing permits on the order they are received. This includes the Wonderland Trail
Grand Canyon National Park backcountry permits: Permit applications are accepted about 10 days before the first of the month that is four months prior to the proposed start date.
Zion National Park backcountry permits: 3 months in advance
Subway permits for Zion: 3 months in advance
Zion National Park Campsites: 6 months in advance
Canyonlands National Park backcountry permits: 6 months in advance
Yellowstone National Park campgrounds: May 1st for the following summer season (about one year in advance)
The Wave: The Wave permit applications are accepted starting at 12 pm MST on the 1st of the month and for the remainder of that month, four months prior to your desired hiking month.
Are your permits being sent to you in the mail? Are they emailed to you? Or do you have to pick them up in person? If you have to pick up your permits in person, I suggest doing this the day before you arrive as Ranger Stations have set opening and closing hours.
Step 4: How many miles per day?
Before you set out on your adventure, it is good to have an itinerary of how many miles you plan on hiking/backpacking each day. Most people backpack between 3-10 miles each day. If a backpacking trip is 25 miles, it is best to take 2-3 nights depending on your pace.
Step 5: Type of trail: Loop, out and back or one-way?
For one-way hikes, you must plan transportation when you finish the trek. Shuttle two cars; hitchhike back to your car; or, pay for a local shuttle service, if one is available. For The Lost Coast and Rim to Rim, I reserved a spot on the shuttle. For shuttle services, make sure you reserve early and check the minimum number of passengers, as many shuttle services will not depart unless they meet the minimum passenger requirement.
 Step 6: Mapping it out
You must always map on your trail on a navigation device. I use GAIA GPS and use my Garmin inReach Explorer for backup.
When you are creating your map, make sure to add waypoints for campsites and where water is available. For information about navigation and apps check out my blog post.
Step 7: Campfires and stoves
Are campfires permitted? Are stoves allowed? Do you need a stove permit? If campfires are allowed, can you purchase wood there or do you need to reserve it in advance? For Trans Catalina, you must reserve wood and water in advance at Parson's Landing and Two Harbors. For information on how to make a fire, check out my blog post.
Step 8: Gear
Is a bear canister required? Do you need to filter your water? Do you need gaiters? Think about any gear upgrades or necessary items you need to purchase and make the purchase in advance so you can try the gear before you go. For information on water filters or treating water check out my blog post. Make a packing list, have a system down and pack early. I usually am embarking on back-to-back trips so I always have a method to my madness when packing. I make lists, do my grocery shopping ahead of time and always pack the day before to make sure everything is in order. Make sure all of your gadgets are fully charged.
For all my tips and tricks on backpacking gear, check out my blog post " My Favorite Backpacking Best Kept Secrets"  
Step 9: Emergency Contacts
Always give out your itinerary and coordinates to a close friend or family member so just in case something does happen they know who to reach. I always send an email to my brother with my itinerary, coordinates and emergency numbers and give him a timeframe of when I will be in contact with him.
Step 10: Check the trail, road and weather conditions
Always check for road closures, trail closures, flight delays and current and future weather conditions as these can change on a daily basis. Make sure you have the right gear and have a backup plan. In terms of my upcoming Lost Coast backpacking trip, my hike schedule literally is scheduled around the tide schedule. I will be re-checking the tide schedule in relation to my hiking schedule with a ranger before I set off on my trip.
Step 11: Meet and chat with the ranger
You usually have to check into a campsite or pick up a permit at a ranger station so it is always important to chat with the ranger on duty. I personally like to chat with him or her, just in case something happens, hopefully, he/she will remember me. Here are some questions topics to ask the ranger before you head out on the trail:
Current and impending weather conditions
Trail conditions
Recent sightings of bears/mountain lions
Trail closures
Bathroom etiquette (usually this is standard but for the Lost Coast, they want you to make your cat hole literally on the beach).
We want to acknowledge and thank the past, present, and future generations of all Native Nations and Indigenous Peoples whose ancestral lands we travel, explore, and play on. Always practice Leave No Trace ethics on your adventures and follow local regulations. Please explore responsibly!
Do you love the outdoors?
Yep, us too. That's why we send you the best local adventures, stories, and expert advice, right to your inbox.