Sabino Canyon Trailhead - Search Nearby - Added by Danny McGee
The search for an oasis in the middle of the desert led us through Bear Canyon in the Coronado National Forest. The Seven Falls trail winds up through 2 1/2 miles of the most beautiful landscape Tucson has to offer, and leads to a surreal set of waterfalls that cascade into large pools.
At the main parking lot of Sabino Canyon, there are a few different trams you can take to nearby trailheads. You have the option to either hop on a tram that will take you to the 7 Falls trailhead for $4 a person, or walk the 2 miles yourself. Once at the trailhead, signs will lead you into Bear Canyon and eventually to 7 Falls. The towering walls on each side provide shade in certain times of the day. We visited in early January, and there was a small stream (That is there for most of the year) that the trail flanks for most of the hike. There are several river crossings along the way which are very easily traversed with a little hop, skip and a jump. The trail ascends through forests of saguaros, sycamore, and cottonwood trees as teddy bear cactus, buckhorn cholla, and barrel cactus line the path. The trail is 2 1/2 miles one way. As you near the waterfalls the trail turns to switchbacks, before the falls finally reveal themselves around a bend in the canyon. You are rewarded with a stunning view. Water cascades down the granite cliffs into clear pools that you can relax around, and swim or wade into. The hike takes about 3 hours round trip and it is recommended to bring at least 1 quart of water per person.
Dogs are not allowed. 
Tags
Chillin
Photography
Swimming
Hiking
Easy Parking
Family Friendly
River
Scenic
Waterfall
Swimming Hole
Details
5 Miles
917 ft elevation gain
Out-and-Back Trail
Nearby Adventures
5.84 Miles Round Trip - 1500 ft gain
0 Miles Round Trip - 0 ft gain

Help Me Find 7 Falls :)
I went looking for these falls but couldn't find them, ended up up the hill at Soldier Trail ..Went to the top which i think showed me the water flow of the 7 falls only... i'm gonna make it my goal to go here within the next 12 months as I camp and hike all over with and w/o my Jayco Pop Up..! Right now i'm mostly doing sedona and Forest Lakes Area.. if you have the coordinates for the falls let me know

Can Anyone Help Me ?
Hi I'm looking to hike this in the beginning of march and was wondering if anyone thinks the swimming will be good then ? Any information would be awesome!

Absolutely beautiful
This is my new favorite hiking spot. It was a 9 mile round trip from the visitor center with a medium difficulty but it was so worth it. The view was perfect and the swimming was great. The only down fall is that the falls aren't around all year. Best time to go is a a month or so after the start of the Southern Arizona monsoon season.
Free yourself in Tucson!
Calling all travelers, the free thinker and the free at heart. Discover a place where you can explore without boundaries.
Our natural landscape draws visitors outdoors where there is plenty of room to roam.
A bit off the beaten path, Tucson's unique attractions and accommodations beckon you to discover and explore and our arts and culture scene makes Tucson a place that's authentic and comfortable.
Savor the unapologetic passion for food that inspires Tucson's cuisine, or come as you are and experience our vibrant nightlife.
An oasis from the unoriginal and pretentious, Tucson is a place that you want to be. Let Tucson inspire the free spirit in you.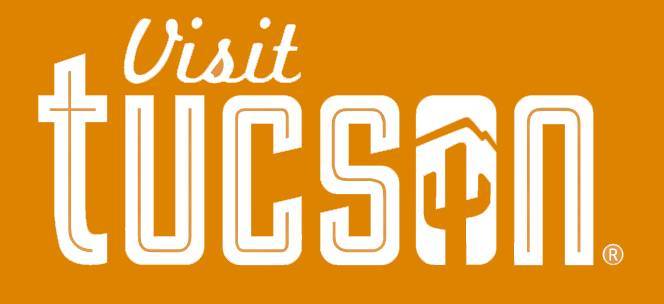 Visit Tucson