Estes Canyon - Bull Pasture Trail Head - Search Nearby - Added by Sara Sheehy
See spectacular views of the Sonoran Desert and Estes Canyon on this moderately strenuous hike to Bull Pasture. 
The trailhead for Estes Canyon/Bull Pasture is on the Ajo Mountain Road scenic loop. Ajo Mountain Road is a dirt, windy, sometimes steep, one way road. It is maintained so that a passenger car can drive it using caution.
The trailhead has parking for two dozen cars, bathrooms, and a small shaded picnic area. Start this hike in the morning to beat the afternoon heat, and bring twice the water you'd usually pack.
Hiking clockwise, the trail begins with a short jog around a rocky cliff to access the wide expanse of Estes Canyon. The trail traverses Estes Canyon before beginning a switchbacked climb. At the top of the switchbacks you can continue on the Estes Canyon trail to drop back down toward the car (2.5 mile loop), or continue up to Bull Pasture (do this one).
The climb to Bull Pasture is steep and often exposed to drop-offs on one side. There is a beautiful viewpoint halfway up the climb to take a break. Once rested continue the climb to the top, where you'll get spectacular views of Ajo Mountain, Estes Canyon and across the desert into Mexico.
Descend back to the Estes Canyon trail, and finish the loop back to your car.
Warning: Organ Pipe National Monument is used daily by human and drug smugglers. Signs along the trail will warn you of this. Smugglers in general want nothing to do with you, and the Border Patrol presence is heavy in this park. Stay aware of your surroundings at all times.

Tags
Photography
Hiking
Bathrooms
Easy Parking
Picnic Area
Scenic
Wildflowers
Wildlife
Details
3.6 Miles
900 ft elevation gain
Loop Trail
Nearby Adventures
1.2 Miles Round Trip - 250 ft gain
4.2 Miles Round Trip - 100 ft gain
0.5 Miles Round Trip - 100 ft gain
Free yourself in Tucson!
Calling all travelers, the free thinker and the free at heart. Discover a place where you can explore without boundaries.
Our natural landscape draws visitors outdoors where there is plenty of room to roam.
A bit off the beaten path, Tucson's unique attractions and accommodations beckon you to discover and explore and our arts and culture scene makes Tucson a place that's authentic and comfortable.
Savor the unapologetic passion for food that inspires Tucson's cuisine, or come as you are and experience our vibrant nightlife.
An oasis from the unoriginal and pretentious, Tucson is a place that you want to be. Let Tucson inspire the free spirit in you.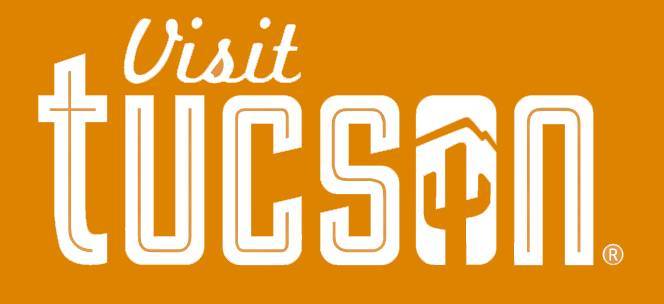 Visit Tucson