Regarding COVID-19: Please recreate responsibly and practice social distancing. Closures and travel restrictions are changing rapidly, always check and respect local regulations.
Finding My Unknown: On the Road to SXSW and Back
A photo journey of my March 2018 trip to SXSW with Eagle Creek along the southern-most route in the American Southwest.
Having driven solo across the country a few times, I was stoked for another opportunity to explore new frontiers and find my unknown. The last two southern highways were on my list and I checked them off on this trip to Austin for SXSW and back. Every place I saw, I saw for the first time. If you have a week and want to experience some of the most unique wild places left in America, a trip along the southern-most region of the American Southwest should be your next adventure.

Day One
I started the trip in Carlsbad, CA heading east on I-8 into some of the best driving in Southern California. Cleveland National Forest is right on the border with Mexico and features a landscape of massive boulder piles sprinkled with cacti and sub-alpine forests. It drops off into the Imperial Valley where the Salton Sea gives way to Algodones Dune Field. While much of the Imperial Dunes Recreation Area is open for off-road vehicular use, natural areas have been expanded and offer beautiful Californian dunes with endemic lizard and plant species. This place is really popular come summer, so get out and explore during the shoulder seasons!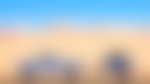 Here's the Eagle Creek Find Your Unknown Rig!
After the drive into Arizona, there are long stretches of Sonoran Desert. The first Saguaro Cacti start to appear outside of Tuscon. I snagged a sunset in the desert and headed into Pichacho Peak State Park just outside of Tuscon. There is a spectacular sunset trail that leads up to the peak and looks down the ridge through the park. After a short night hike around the west side of the park, I set up the camper here and enjoyed a cool evening under the stars.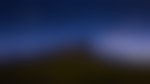 Day Two
The drive started into Tuscon with a quick detour to see the Sauguro Cacti in Saguaro National Park. Late winter rains help brighten the desert landscape by making everything verdant and green again. In early spring a lot of these cacti will bloom and attract migratory hummingbirds on their way north.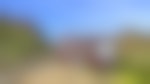 After enjoying lunch with cactus much taller than myself, I hit the road to make Sand Dunes National Monument before sunset. Desert sunsets require a lot more patience because low clouds on the horizon can damper the light show. I did not get a full display of colors, but I did catch some sand boarders watching the brief show over the distant mountains. I will definitely be getting a backcountry permit to come back and catch a proper sunset and sunrise!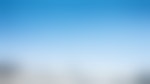 Day Three
My next mission was to make it to Big Bend National Park and experience one of the least visited and wildest national parks in the country. The drive from a major city is an endeavor, and keeping spare fuel might not be a bad idea. To break up the long drive, I stopped off in Balmorhea State Park where the San Salomon Spring feeds a pool with 74ºF water all year round. I got in a much needed swim, a goal I aim for on each one of my journeys. Middle of the week before spring break, and I got the entire spring to myself, if you don't count the schools of fish who greeted me.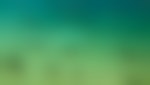 It took over three hours driving through barren ranching land to get into Big Bend. I caught a long sunrise over the mountains just outside of the park which meant an hour's drive in the dark. This place is really out of the way - there is no glow on the horizon once the sun sets. If you wanted to find a park for catching the milky way rise over an impressive landscape, this is the place to drive to.
Day Four
I woke early and drove a full hour in the dark to setup at Castolon Ranch for sunrise. The clouds cooperated and put on one of the most beautiful displays I've been honored to witness. After the sunrise I headed down to the Santa Elena Canyon overlook to see the work the Rio Grande River has been doing for hundreds of thousands of years.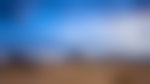 Before noon I took a quick hike up the Lost Mine Trail in the Chisos Basin. If you are fortunate enough to grab a site here, the star gazing must be sublime. I snagged a time lapse of this new landscape from the peak while making friends with a Mexican Jay. The animals are still wild enough here that they have not yet become fearful of our presence.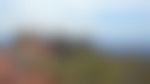 Day Five
After a successful couple days at SXSW in Austin, TX, I hit the road again in reverse toward California looking to catch the rest of these new destinations on my list. Once out of hill country you cross vast grass covered plains where Texas gets most of it's wind power. A beautiful snaking drive finishes with the gates into Guadalupe Mountains National Park, where the tallest mountain in the state hides behind an epic rock formation called El Capitan.
Looking to avoid the crowds, a ranger pointed me in the direction of BLM land just before Carlsbad Caverns National Park. I got the trailer fully set up in time to watch a sunset and enjoy the stars on a tract of land all to myself.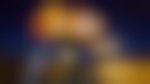 Day Six
I headed into Arizona for the best stretch of road of the entire 4,000 miles of the adventure. Winding up from Silver City to Gila Cliff Dwellings National Monument was 45 miles of narrow switchbacks and mountain crests deep in Gila National Forest. If there was a stretch I would want to come back and drive again, it was this one. A short hike leads up to the thousand year old dwellings set in the canyon's sandstone. I imagine this is the place to be during the hot summer days when the surrounding area bakes in the sun.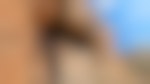 On my drive to camp, I stopped to find the ruins of old highway bridges that dot the landscape on the way into Arizona.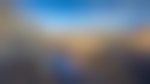 My final destination was Alpine, AZ, the highest year-round farmed community in the United States, just over 8,000 feet in elevation. This was another unknown place on the drive and one of my favorite memories, as I got to celebrate International Pie Day with a homemade farm-fresh blackberry pie.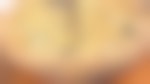 Day 7
The drive out of Alpine into the Apache Nation was also unexpected. The canyons quickly open up into rolling grass high prairie before becoming a vast alpine forest in Show Low. The long drive into the Salt River Canyon system was like no place I have experienced on my drives through North America. It's like dipping into the North Rim of the Grand Canyon except it's covered in forest and you can drive through impressive rock formations. At the bottom of the canyon where the temperature increased nearly 20º, I took a much needed afternoon hike to Cibecue Falls. Getting a permit here is still tricky as officials move to an online system while signs still direct to paying at the trailhead.

The hike had the biggest payoff as you crisscross the river several times to end in a half-tunnel capped with a 35 foot waterfall into a deep green pool. My cool down was cut short by thunderclouds threatening rain in the distance. I made a quick hike back to the truck and forded the river to head out of the canyon.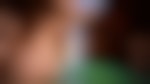 The drive to my final destination featured a bridge built within my lifetime that stood as a reminder that some of these wild places are still changing. The dam and bridge that filled this formerly grand valley were only built in 1989. Getting out and celebrating these places as populations grow and encroach on the last edges of wilderness is crucial.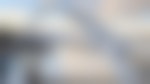 I snagged a site on the bluff overlooking Apache Lake near Phoenix with some friends and enjoyed a great meal cooked up on the grill. This trip can be done in a week, but if I do it again, I'll make it twice as long so I can fully enjoy each of these unique places. With a little bit of planning you can organize a similar adventure and Find Your Unknown.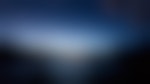 We want to acknowledge and thank the past, present, and future generations of all Native Nations and Indigenous Peoples whose ancestral lands we travel, explore, and play on. Always practice Leave No Trace ethics on your adventures and follow local regulations. Please explore responsibly!
Go Pro.
We're committed to building a better, more inclusive home for the modern outdoors. Go PRO to support our mission and get benefits like gear deals, no ads, and more!
Join the community
Learn More
Do you love the outdoors?
Yep, us too. That's why we send you the best local adventures, stories, and expert advice, right to your inbox.