Santa Fe Rail Car
Glen Rose, Texas
Step back in time to another era in this renovated Box Car nestled in the woods. Find our family-friendly railroad car at the Country Woods Inn! Walk to historic downtown square. Steps to the river for swimming and fishing.
Sleep as you have never slept before in our new Glamping Village. Watch for deer and wild turkeys under a canopy of trees from your Adirondack chair in our magical forest! Explore the various nearby hiking trails. Or enjoy fishing and swimming in the river, only steps away from your accommodations.

The Santa Fe Railroad Car features a full kitchen, sitting area, and an old-fashioned bathroom with a claw-foot tub. Right outside you can find a stunning rock terrace patio area, perfect for birdwatching. There's also a vintage playground for the kids! Horses may stop by and say hello.
Nearby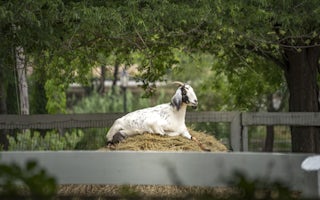 Glen Rose, Texas
The original hay barn for the animals, this cabin rental at Country Woods Inn is in the middle of all the barnyard fun! A family favorite...
From $162.50/night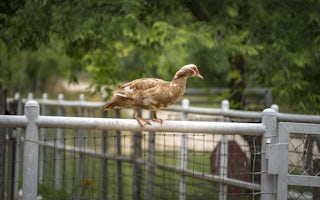 Glen Rose, Texas
Country Woods Inn is a family-friendly property located in the Texas Hill Country. The Prairie House has been renovated into 2 wings, com...
From $162.50/night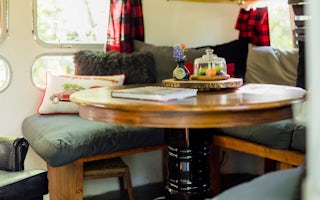 Glen Rose, Texas
Welcome to an adventure! 40 wooded acres on the Paluxy River with a river walk to the historic downtown square. Minutes from Fossil Rim, ...
From $137.50/night
See more
Adventures Nearby
Denio Creek Warbler Trail is a 2.4mile loop hike where you may see beautiful wild flowers located near Glen Rose, TX.
Starting at the Cedar Brake Outer Loop trailhead, leave your car and toss your pack on your back. You'll walk along some pretty single track-style paths and depending on what season you've chosen, you might be treated to some lovely Texas wildflow...
Cedar Brake Outer Loop is a 8.3 mile loop hike that takes you by a river located near Glen Rose, TX.