Salinas / Monterey Koa
Prunedale, California
Nobel Prize-winning author John Steinbeck captured the beauty of the Monterey Coast and its beachside and inland communities in his landmark books. Visitors can enjoy an easy 20-minute drive to Monterey. Visit Carmel and take the 17-mile drive at Pebble Beach or spend the day at the Santa Cruz Boardwalk. This KOA is close to local wineries, where wine tasting is the jewel of Monterey County. Stay in one of the Deluxe Cabins with all the amenities and comfort of a hotel room (with a fireplace and/or garden tub in two of the Deluxe Cabins). Sorry, no pets or smoking in Deluxe Cabins. Or choose from 50-amp Pull-Thru RV Sites and several 30-amp sites that accommodate rigs up to 40 feet. Pool: Open all year. Max pull thru: 45 feet.
Nearby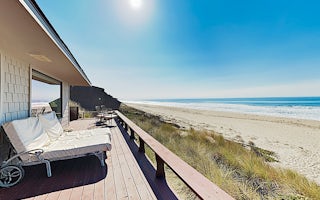 Watsonville, California
• TurnKey photo-verifies this home is professionally cleaned with products approved by the EPA for use against COVID-19. •Incredible Paci...
From $358/night
Watsonville, California
We only have one campsite so you can have a completely private experience in the beautiful Santa Cruz redwoods next to beautiful Browns c...
From $158/night
See more
Unfortunately, we don't have up-to date pricing data for this listing, but you can check pricing through KOA Kampgrounds.
Book Now