Pleasant Valley Maplecroft Camp
Windham, New York
Northern Catskill mountains getaway
In the land of Rip Van Winkle lies this 20-acre elevated mountain campsite with surrounding pine and cedar trees. Enjoy great views and lots of private space just one mile from the hamlet of Windham, NY.

During your camping adventure enjoy platinum member access to Christman's Windham House resort, pool, tennis, restaurants and golf courses. You may encounter local wildlife including deer, turkey, hawks, many species of songbirds, rabbits, and other small game.

Zip lining and summer music festivals are just 10 minutes away at Hunter Mountain. Windham Mountain a mile away offers huge mountain biking and a bike park.

The site is easily accessible from the NY State Thruway Rt 87 via Exit 21 to Route 23 West. A 4 wheel drive vehicle is needed to drive to the campsite, or, alternatively, park and hike 300 yards.

This campsite is equipped with a queen size bunk bed!

Visit our website at windhamhouse.com
Nearby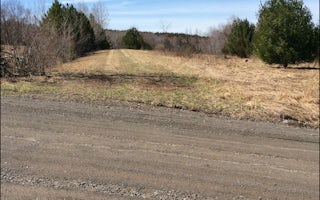 Gilboa, New York
Every time I visit, which I did for these pictures, I just enjoy the great outdoors. Beautiful campsite, about 50 feet from a cool runni...
From $35/night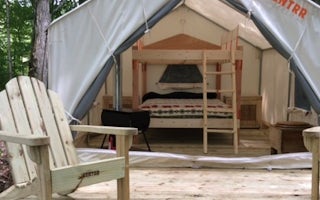 Gilboa, New York
Our campsite is next to stream, under the trees less than 3 hours from NYC! There is plenty to do nearby or take this time to relax and e...
From $100/night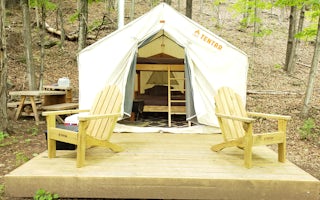 Preston-Potter Hollow, New York
Our campsite is located in the Great Northern Catskills near Windham Mountain and Vroman's nose. There are plenty of local trails, access...
From $80/night
See more