Minneapolis Southwest Koa
Jordan, Minnesota
Minneapolis Southwest KOA is a perfect retreat for big-city adventure and quiet country pursuits. Create lasting memories at this KOA with its large indoor heated pool, weekend hayrides, mini golf, bike rentals, horseshoes and volleyball. Enjoy a quiet night next to your campfire, or head into the city for a Minnesota Twins baseball game or one of many concert venues. Find more fun at Valleyfair Amusement Park or visit the Mall of America. Try your luck with horse racing at Canterbury Park or gaming at Mystic Lake Casino. Stop by the state capitol in St. Paul and then check out the Science Museum of Minnesota. Fall guests love exploring apple orchards and spending time at the Minnesota Renaissance Festival. Pool: April 27 - October 6. Max pull thru: 90 feet. Your hosts: Tom & Carol Brown.
Nearby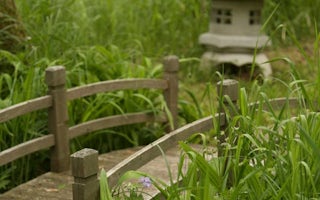 Saint Paul, Minnesota
Tranquil, quiet and exceedingly private getaway right on the banks of a protected river, only 1.5 hours from the Twin Cities! Even the be...
From $140/night
See more
Adventures Nearby
This easy loop is more for exploring the wetland ecosystem, called the Louisville Swamp, and its wildlife than for the exercise. Habitants include beavers, raptors, and waterfowl – bring binoculars and take your time.
This beautiful, calm lake is ideal for those who prefer seclusion out on the water.Start out on the north side of the lake, and kayak or canoe towards the golf course - there are a number of bays to explore, along the way. Then head over to the ea...
The "River Bottoms" is an unofficial network of single track, double track and service roads just south of Minneapolis along the Minnesota River flood plane. Flat, fast and easy to navigate, the 11-mile trail system is a popular spot for mountain ...
Unfortunately, we don't have up-to date pricing data for this listing, but you can check pricing through KOA Kampgrounds.
Book Now