Meadow Hideout
New London, New Hampshire
A secluded, meadow campsite tucked in the woods near Bucklin Beach and numerous state parks.
This campsite, adjacent to public land, has hiking trails, Mount Kearsarge views, and rolling meadows for picnicking.

Pleasant Lake is four minutes away by car and Little Lake Sunapee is a short drive through New London. The town has all the major amenities, including a summer theater, grocery store, restaurants, and farm stand. Within 10-30 minutes you can be at a few different state parks: Wadleigh State Park, Winslow State Park, Mt Sunapee State Park, and Mt Kearsarge State Forest Park. Bucklin Beach is only a 10 minute drive away and Dewey Beach is about 15!
Nearby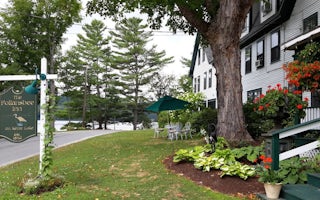 Sutton, New Hampshire
Gather with family, friends, or coworkers to enjoy peaceful spring days. In summer, swim in pristine Kezar Lake, explore with boats and b...
From $165/night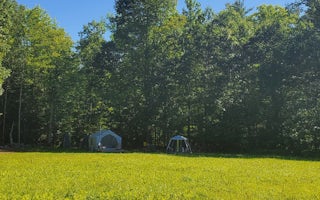 Newport, New Hampshire
Pass through rolling pastures to reach your private pasture. Find old growth wood trails, stonewalls, and a nearby stream to dip yo...
From $110/night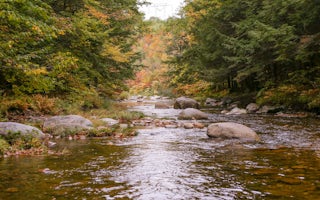 Alexandria, New Hampshire
Situated on our private 18 acre property, this beautiful secluded campsite is just a short walk from the river! The perfect campsite to c...
From $130/night
See more