Lake Of The Ozarks / Linn Creek Koa
Linn Creek, Missouri
Welcome to Lake of the Ozarks / Linn Creek KOA! Ozarks/ Linn Creek KOA offers the most convenient location at the lake, between Osage Beach and Camdenton, and just minutes from all that the Lake of the Ozarks has to offer. Offering super easy access off of highway 54 in Linn Creek, Missouri, and over 85 sites on 39 acres with large pull-thru sites. RV camping, primitive tent camping, Log Cabin rentals, and Group Tent areas. Here at Ozarks/ Linn Creek KOA you will find the friendliest staff at the Lake, and our convenient location makes us your HUB of the Lake of the Ozarks! OPEN YEAR ROUND!
Nearby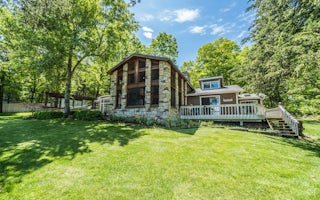 Gravois Mills, Missouri
A fantastic base camp for large families and group outings, this sprawling 3BR/3.5BA (plus bunk room) lake house is situated on four acre...
From $186/night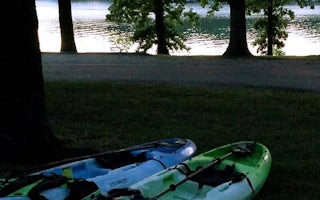 Pittsburg, Missouri
Overview Pomme de Terre lake is divided into two arms which extend from the damsite. Nemo landing is located on the shorter arm, which fo...
See more
Unfortunately, we don't have up-to date pricing data for this listing, but you can check pricing through KOA Kampgrounds.
Book Now