Lake Bomoseen Koa
Hubbardton, Vermont
Vermont's largest lake takes center stage at this KOA. Choose your patch of paradise - a 75-foot-long Pull-Thru RV Site, Deluxe Cabin or a secluded Tent Site - then settle in near the lakeshore to enjoy peaceful views of Lake Bomoseen and its surrounding forest. Glide along the shoreline in a canoe or set out in a rowboat to cast for bass, northern pike and trout. You'll find plenty of activity on shore too. Everyone loves the pool complex with its large swimming pool, kiddie pool and waterslides. Indoor movies, mini golf and themed weekends add to the fun. Groups appreciate the large rec hall and covered patio area. The woods are home to deer and moose, which occasionally wander through the campground. Attractions such as Six Flags and Fort Ticonderoga in New York are within an hour's drive. Pool: Memorial Weekend - Labor Day Weekend. Max pull thru: 75 feet. Your hosts: Daniel & Estelle Adams and family.
Nearby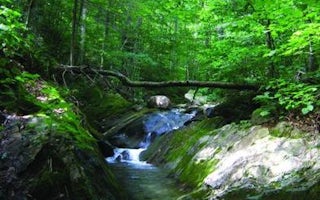 Chittenden, Vermont
Overview Chittenden Brook Campground is situated in a beautiful northern hardwoods forest, approximately seven miles from Rochester, VT. ...
From $15/night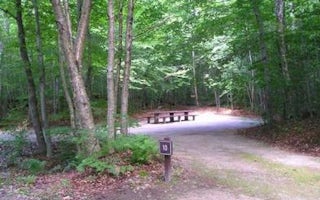 Salisbury, Vermont
Overview Moosalamoo Campground is a small remote campground located at the base of Mt. Moosalamoo, near Voter Brook. A large mowed grass...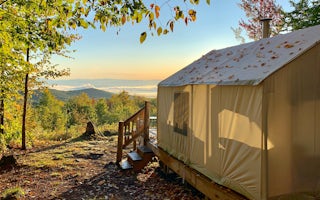 Ticonderoga, New York
The land itself provides world-class panoramic views of the Adirondack High Peaks and the Green Mountains of Vermont. The site is also ...
From $180/night
See more
Unfortunately, we don't have up-to date pricing data for this listing, but you can check pricing through KOA Kampgrounds.
Book Now