Huntington / Fox Fire Koa
Milton, West Virginia
Welcome to wild and wonderful West Virginia! This KOA is on the western edge of the state where Southern hospitality is still in fashion and every camper is a special guest. Enjoy the beautiful campground amenities and helpful staff. This KOA can accommodate any camping unit - from the smallest pup tent to the largest big rig. Drop in for an overnight stay or plan your vacation for several days. The campground is conveniently located adjacent to I-64 in the western Metro Valley region of West Virginia between Huntington and Charleston. Plan a trip to local attractions such as the Blenko Glass Company or take an excursion to the Mountain Lakes region. Make this KOA your base camp to enjoy all the tri-state area has to offer. Max pull thru: 80 feet. Your hosts: Brent and Sheila Andrews, owners.
Nearby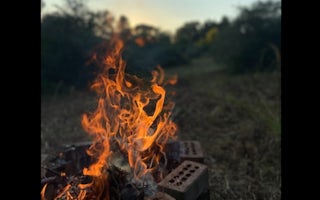 Red House, West Virginia
Mountain hideaway less than two hours from New River Gorge. Many hiking trails nearby. Approximately 45 minutes from Charleston.
From $20/night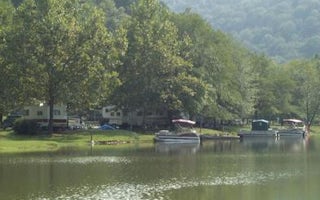 East Lynn, West Virginia
Overview East Fork Campground is located on the shores of East Lynn Lake on the East Fork of Twelvepole Creek, near East Lynn, WV. Visito...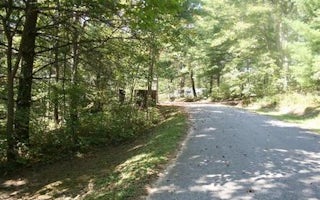 Pedro, Ohio
Overview Iron Ridge is one of two campgrounds in the Vesuvius Recreation Area in southeastern Ohio's Wayne National Forest. Iron Ridge of...
See more
Adventures Nearby
Located about 30 minutes from Huntington, the Overlook Trail gives hikers an overlooking view within Beech Fork State Park. Maps and brochures can be obtained at the park entrance. Admission is free. Upon entering the park, the trailhead is locate...
Located just outside of Charleston the Kanawha State Forest is a great to experience West Virginia. This hike in particular gives you a taste of the mountains as well as a look into the deep history of coal in the area. This hike allows encounters...
The Grayson Lake State Park has two trails – the Lick Falls Loop Trail, and the 0.8 mile Beech-Hemlock Forest Trail. Lick Falls is best done after a rain, to make sure the falls are flowing. A trail map of the park can be found here.
Unfortunately, we don't have up-to date pricing data for this listing, but you can check pricing through KOA Kampgrounds.
Book Now