Cripple Creek Koa
Cripple Creek, Colorado
Perched in an alpine meadow at an elevation of about 10,000 feet, America's highest KOA is just 5 miles from Colorado's most fabled gold-mining camp. More than a half billion dollars' worth of gold was blasted and dug from the slopes of Pikes Peak. Weathered mine buildings and vast piles of rock tailings still dot the landscape. After a long slumber as a near ghost town, Cripple Creek has been transformed into a modern boomtown with casinos. Stroll the historic district and tour two museums. Biking, hiking and horseback trails fan out in all directions. Hike up Trachyte Knob. You're less than an hour's drive from Colorado Springs, the Pikes Peak Cog Railway and Royal Gorge. Then head back to camp and slumber under a starry sky. Max pull thru: 62 feet. Your hosts: Terri and Deric Gunter.
Nearby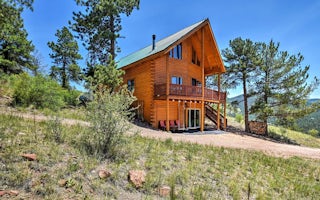 Cripple Creek, Colorado
Enjoy spectacular views of nearby Pikes Peak and the Sangre de Cristo 14,000 peaks from this secluded 3BR/2BA hideaway.Thoughtfully appoi...
From $212/night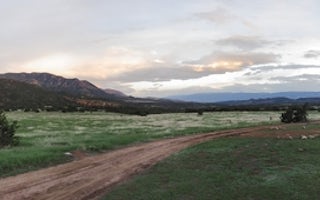 Cañon City, Colorado
The Sand Gulch Campground offers 16 sites. It is set in a low area, near an open meadow and the Sand Gulch Climbing area. It is open year...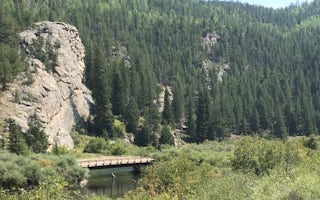 Florissant, Colorado
Overview Cove Campground is a small, primitive campground ideal for anglers and rock climbers, nestled in the Eleven Mile Canyon along th...
See more
Unfortunately, we don't have up-to date pricing data for this listing, but you can check pricing through KOA Kampgrounds.
Book Now