Bridgewater Farm
South Berwick, Maine
•• COVID-19 restrictions in Maine only allow Maine residents to book campsites in June. As of 5/1/20, people arriving to Maine during July and August must quarantine for 14 days BEFORE booking a campsite. Please get in touch prior to booking if you live outside Maine. Private 50+ acre setting, surrounded by conservation land, lots of trails, blueberries galore. 6 miles to beaches; 30 mins to Kittery, 45 to Portland.•• As a precaution due to the Coronavirus, we will block our site from accepting a reservation on the night before and after a booking. This will ensure that no campers arrive on the same day another group departs.
Wooded, private campsite on a small farm with hiking/biking trails and wild blueberries throughout. You'll enjoy hearing the hermit thrush echoing through the trees and could easily see deer tip toeing through the woods. In season, campers will be treated to some produce from our garden, including our chem-free cultivated blueberries. We'll provide cook stove - you bring propane.
Our wooded trails spill into the adjacent Orris' Falls Conservation area with a waterfall, beaver dam, heron rookery, and large glacial erratic known as the "balancing rock." A short drive to local hiking areas including Mt. Agamenticus and Bauneg Beg. If you have a truck/roof rack, rent our kayaks & head to a nearby pond for fishing or swimming. Less than 6 miles away is the center of Ogunquit with restaurants, shops and a beach TripAdvisor rated among the top 25 beaches in the US. Campers are welcome to stargaze in the field, create scavenger hunts for the kids, or simply sit back and enjoy the tranquility.
Nearby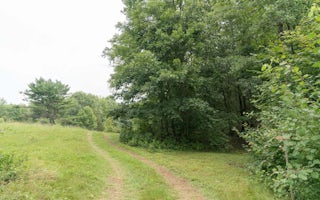 Wells, Maine
Baker's Spring Camp has onsite hiking and riding trails next to nature preserve. Dogs and horses welcome. Note: there are horses on site ...
From $100/night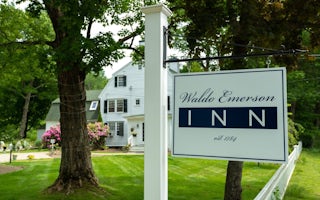 Kennebunk, Maine
Step out of the rat race and into the solidity of one of the oldest remaining homes in the Kennebunks, where even Ralph Waldo Emerson fou...
From $140/night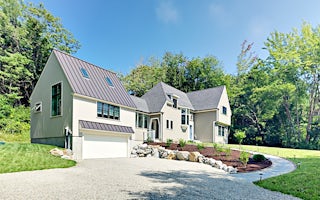 Kennebunkport, Maine
• TurnKey Vacation Rentals verifies this home is professionally cleaned with products approved by the EPA for use against COVID-19, and o...
From $151/night
See more