Blooming Hill Farm
Monroe, New York
Secluded farm pasture and woods on a hilltop 60 miles from NYC.
Campsite is located on a hilltop meadow in the back 25 acres of our farm. Great views and plenty of privacy, with our organic farm-to-table cafe and market just a short drive from the campsite.

If you have a 4 wheel drive car you can drive directly up to the tent, if not it is about a 5 minute walk from the parking spot off the gravel road. Water, sheets & pillows, a cast iron pan, and basic utensils are provided, as is firewood for outside and for the stove in the tent.

Campers can come to our farmstand to check in and someone will lead them up to the campsite. We are open on the weekend for brunch from 10-2, and can be reached at the farm at 845-238-5004
Nearby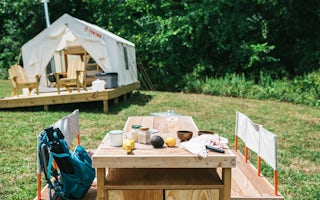 Goshen, New York
High on top of a scenic field! Our campsite secluded but close to everything. Feel free to explore the property, pet the goats and sheep,...
From $100/night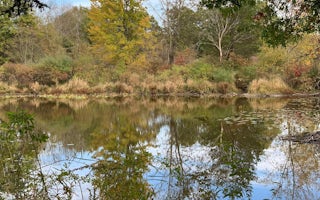 Walden, New York
Our camp is located behind an old country house. There is 90 acres of land that was once a farm and is now mostly overgrown. The surround...
From $33/night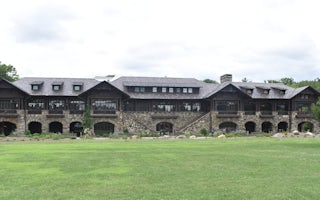 Tomkins Cove, New York
This 63-room Inn handles Wedding and Corporate events up to 250 people. The Full Services Restaurant serve Breakfast, Lunch and Dinner an...
From $109/night
See more