Atv Moose Kamp Lite Back Country
Merrill, Maine
Secluded getaway with brand new outdoor bathroom with hot/cold shower, located directly on ATV trail. Moose, Black Bear and Snow Shoe Hare run wild up here. It's dark here at night, real dark, and the star gazing is insane. We are only minuets from Hastings Falls, and only 7 miles off of 95.
42 secluded wooded acres. Our back country site includes a fire pit, a picnic table and storage cabinet, and plenty of room to set up your tents. We allow up to 4 people to camp at our back country site. This site does not include platform, canvas tent or wood stove, but we do have a brand new outdoor bathroom, with hot/cold shower.
Nearby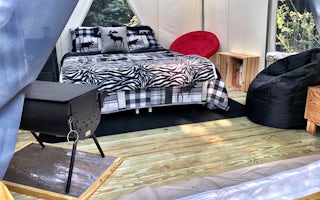 Merrill, Maine
You will not find a more quiet retreat. Our camp is tucked away on an ATV trail in Northern Maine, secluded and surrounded by nature. The...
From $109/night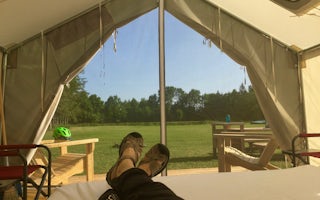 Mount Chase, Maine
A nature lover's paradise! Nestled in the wilderness of northern Maine, this beautiful campsite can be your base camp while you traverse ...
From $70/night
See more