1896 Farm House
Kalispell, Montana
Beautiful historic home built in 1896 just 5.5 miles from Kalispell, and 4 miles from Flathead Lake. Located on a real working farm, guests will collect their organic eggs and enjoy the heritage hogs and goats on the property.
This is a working farm with goats and 14 baby kids! American Guinea Hogs and piglets. We feed our chickens Montana Organic grain and they run free in the back pasture so their eggs are extra special. Organic Pastured Eggs are quite pricey in the stores and you will be able to collect close to a dozen a day.

You will have access to the front and back yard. The barn and pasture areas will not be available unless Andy or Melanie are there feeding the animals. You can see and engage with the goats and pigs through the fence, but for the animal's safety, we ask that you not go in the pastures.
Guests can relax and enjoy the view of the mountains from the wrap-around veranda. During your stay, enjoy the public water access to great swimming, kayaking, and canoeing just a half a mile away.

The 5 bedroom property has a gourmet kitchen, many antique furnishings, a clawfoot bathtub, a jetted tub in the master bathroom as well as a full dining room and a separate breakfast nook.

There is also a playhouse, swings, slide, and fort for the youngest visitors to play on. Lots of toys and books too!
Nearby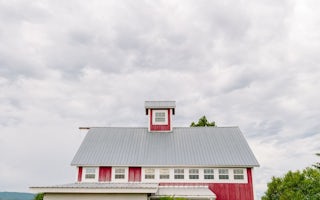 Kalispell, Montana
The Barn was built in 1896 and in 2006 owners Andy and Melanie did an extensive remodel and turned it into a 4 bedroom 3 bath home. This ...
From $375/night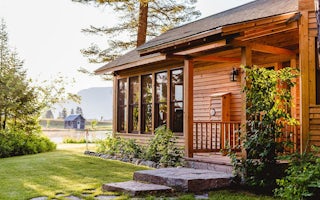 Columbia Falls, Montana
This four-bedroom, three and a half bath cabin is built on the far shore of the large 14-acre pond. It has natural cedar siding and a lon...
From $727.50/night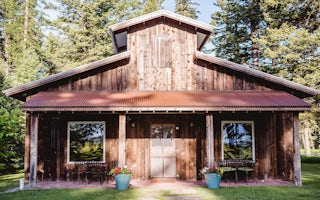 Columbia Falls, Montana
This unique, stable-like building has seven bedrooms, four bathrooms and three lounge areas surrounding the central hall with its clerest...
From $900/night
See more