1000 Islands / Association Island Koa
Henderson, New York
Located in Lake Ontario and the scenic 1000 Islands region, Association Island (accessible by bridge) has a colorful history as a corporate retreat for GE, a YMCA center and an Olympic sailing center. Now the entire 65-acre island is a KOA, with 300 sites (all full hookups) with 50-amp electric. Enjoy this KOA's beautiful marina with its own boat launch, on-site fishing, kayaks and pedal boats. Take advantage of the pool; tennis, basketball and shuffleboard courts; a Jump Pad; and a spacious clubhouse with a toddler playroom, TV lounge, laundry and bath-house facilities. The activities center and conference center are ideal for special events, including weddings. Every campsite has a water view, and the most popular are on the lakefront. Families love the two-bedroom lakefront cottages. This is a gated campground; call in advance for a late arrival. Pool: Memorial Weekend - Labor Day Weekend. Max pull thru: 90 feet. Your hosts: the Shim family.
Nearby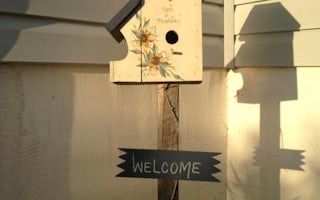 Evans Mills, New York
At Country Cousins Farm, there are calves being born, cows getting milked, dogs to pet, and other chores around the farm that are going o...
From $100/night
See more
Adventures Nearby
5.0
6.9 mi / 55.8 ft gain
For a few years, my friends and I made this a yearly tradition; grabbing the ferry across the St. Lawrence River and biking across Wolfe Island to Big Sandy Bay, where we'd swim, have lunch and watch the sun go down. I'm not sure if we'll get the ...
4.3
2.4 mi / 32.8 ft gain
NOTE: Starting September 18, 2020, visitation to Rock Dunder hiking trails will be limited to 30 groups per hour to manage the number of people onsite at any one time and allow for social distancing protocols to be followed. This will allow everyo...
Unfortunately, we don't have up-to date pricing data for this listing, but you can check pricing through KOA Kampgrounds.
Book Now