Winter is quite possibly my favorite time of the year. As a kid, I would spend hours digging tunnels in snow drifts, sledding, and tromping around the woods. Later on, I replaced the sled with a snowboard for my winter adrenaline fix. The thrill of surfing sideways down snow-covered hills led me to travel the globe in search of epic powder for over a decade. These days, I mostly stick to the Wasatch Range of Utah which according to the license plates, has the "Greatest Snow on Earth." Depending on the conditions I'll ride either Brighton, Snowbird or Park City. The following gear is my go-to resort snowboard kit.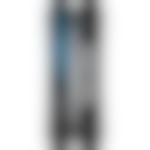 This board is the wide version of the Burton Process. It's just over 26cm in the waist, so it's perfect for size 11 boots and larger. I ride switch (backward) almost as much as I do forward, so this is a perfect board. It's a twin tip with Burton's Flying V camber which provides a looser feel, meaning it's less likely to catch an edge, but it's still super responsive and quick edge-to-edge. It also has what Burton calls Frostbite edges - little serrations, like your bread knife, so it holds better on ice. Lastly, the channel system is great because it allows you to easily mount your bindings in the perfect stance position.
Get it Now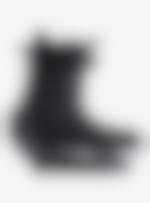 The Step-On is Burton's second go at a step-in binding/boot system which doesn't use straps to secure your foot to the board. I never rode their first iteration, but I did assist in developing K2's Clicker step-in bindings. What I like about this new system is the attachment points at the fore of your foot. They're on the side of your boot, so it eliminates any side-to-side role. Once you engage the heel mechanism, you are locked in and have a very responsive system without any strap pain. Plus, you don't have to sit on your butt to strap in. Just ride off the lift, step-on, and go.
Get it Now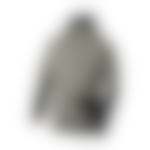 I like the Oakley Hourglass 3L Gore-Tex jacket because it's a waterproof/breathable shell that allows me to layer appropriately depending on that day's temps. Being a shell, it's still burly enough that a branch would have a hard time tearing it, and it provides a bit more warmth than other lightweight Gore-Tex shells. The pass pocket on the sleeve is perfect for resorts using RFID passes, and the goggle pocket is big enough to use for your goggles!
Get it Now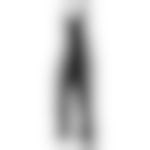 Possibly the best thing about bibs is that it's virtually impossible to get snow down your pants or get your shirt wet since they go up to your mid-back. Also, bibs keep you warmer on the slopes because they cover your mid-layers on your torso. The thing I like about these Oakley bibs are all the handy pockets - two on the thighs plus zippered chino pockets, then there's the zippered pocket on the bib and a convenient pouch for quick storage.
Get it Now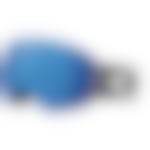 Oakley's Prizm lenses have been engineered to provide optimal contrast and clarity so you can see the variations in terrain while skiing or snowboarding. The Flight Deck frames have a rimless interface, so the lens goes all the way to the edge allowing for a large field of vision. Also, the frames fit my face comfortably, and there are no gaps or pressure points so I can wear them comfortably all day. I'm old school and don't wear a helmet, but if you do, the silicone strip on the strap is nice to keep your strap from sliding down your helmet.
Get it Now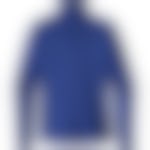 The Patagonia R1 Fleece pullover with the 1/2 zip and chest pocket has been my go-to choice for over a decade. It's the perfect mid-layer; zip it all the way up if it's chilly, or zip it down if I start heating up. The chest pocket is great to store my phone - it stays warm, and the battery will last the entire day.
Get it Now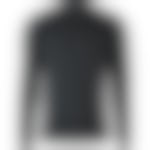 Back in the day I tried all kinds of base layers and settled on Patagonia's Capilene Midweight crew. It's the closest fit and feel to wearing a t-shirt, but you get the wicking and drying performance of polyester. I'm not sure how Patagonia did it with their Capilene fabric, but it doesn't retain sweat and stink as bad as other brands.
Get it Now
Even though the trend these days is to use ¾ length bottoms, I still use the full-length version. I guess I'm old school.
Get it Now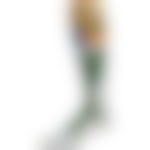 These socks have a perfect blend of wool for warmth, synthetics for durability, and stretch so they won't quit.
Get it Now