Don't like ads?
Yeah, neither do we, but it keeps the lights on. Get an ad-free experience, support The Outbound, and snag a bunch of other perks by subscribing for only $29.99/year.
How many people seek the outdoors to answer some of their life struggles? You're looking at someone right here who does this.
Daily problems come and go. Some seem to stick with you longer than you'd like. Life happens. We all get that. Finding a way to balance it all, stay sane, and find peace, when sh*t hits the fan? It is something everyone has to learn on their own what works best for them. Some people seek meditation through yoga. Some become introverted by being a coach potato while binge watching Netflix to mellow out. Some want to find the answers at the bottom of a bottle or take to a little MJ recreational therapy. To each their own.
Mine is hiking.
The outdoors has always been my haven. My happy place. The place no one judged me. The place I could find peace. The place to go with a heavy heart or racing mind. The place that gives me everything and expects nothing in return. A place where no questions are asked, no bill has to be paid, and no deadlines have to be met. The place I could go with no makeup, messy hair, and a poor mentality and come home a completely different person. Rejuvenated to take on those 5 o'clock traffic jams, work deadlines, and Debbie Downers.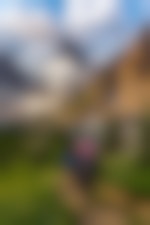 Tough days that drain you and leave you burnt out can do a number on you in the long run. No matter the reason for your struggles, it's exhausting having these feelings.
A struggle of mine at one point was being single and trying to weed through the fish in the sea to find someone to date who loved the trails as much as me; you can read all about that here. Seems like a pretty minuscule thing to worry about, when you look at all the other things I could be dealing with.. And you're right. Why does being single have to make you feel these emotions? It doesn't have to.
I've been a bridesmaid in 12 weddings to date. Yes, 12. There's a cheesy ROMCOM about this exact same scenario. Along the way I've learned some great lessons from them all. Your independence and courage to love who you are and be every bit of what you're destined to do once you set your mind to it is all you need to be happy with where you are in life. Single or not. Once you learn that, it will change your world and perspective.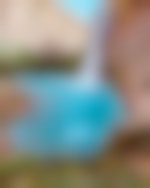 I take off for a little R&R with the trails, when I need to. My happy place. The place to let myself be me, and it is amazing. Since I've been backpacking and traveling, it has been such a heart-warming, eye-opening lesson that I've learned on what love is really about.
So many happy memories I get to make on those trails, solo and with friends. It's in those moments that I truly found love and how blessed I am. I can't tell you how many times I've been asked how many trips do I take in a year or how lucky I am to be able to travel, as much as I do. Yes, it's a blessing. But you know what I'm actually blessed with? It's not the number of places I've seen, the number of passport stamps, the number of checked off items on my bucket list, the number of National Park stickers on my nalgenes from the ones I've been to, the number of stupid scars on my legs and arms from being clumsy on so many trails, nor the number of ridiculous hours I work to save for these trips. All of these numbers mean nothing to me.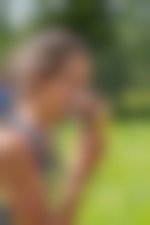 It's the numbers I can't quantify. The countless memories from these places. The amazing people that I am so lucky to call my friends and family that I get to share these memories with. The deep belly laughs around a campfire. The shared love of the outdoors and simple way of life, the comradery, the never-ending stories and inside jokes made, and the tiny amount of hours of sleep you get to hike miles up a mountain to see that beautiful sun, once again, touch the horizon on a new day. Those are my blessings. The countless numbers.
I lost someone who made memories like that with me a few months ago. Someone who taught me what good wine and craft beer were. Someone who would take me places I'd never been to just to be the first person to experience them with me. Someone who was finally the boyfriend I had been looking for who loved hiking just as much as I did. Someone who referred to us as a team in all aspects of life. Someone who had a terrible poker face and would laugh, when I called him out on it. Someone who would never look at the sh*tty hand he was dealt but would instead be looking for ways to improve them, telling you there's no point in dwelling on all the f*ck ups or what if's. Get up and try again. Do better. Find something you're passionate about and let it fill you. He was someone who counted his friends and family as his greatest blessing. He died from a fall doing what he loved, hiking in those mountains.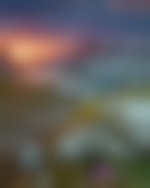 So here I am today, another lesson learned from hiking the trails. Celebrating a love that doesn't come solely from your significant other. It's taken me a number of miles on the trail to finally realize this. There are so many more types of loves to be found out there worth celebrating. To be surrounded by so many friends and family that care and love you. To have a passion you love and enjoy. To share your love with others. It's a beautiful thing.
When you've been through the ups and downs and come out better for it, you realize what really matters in life and how blessed you are. So what if you don't have a significant other? That's okay. You have so much love from other blessings in your life. More than you realize. Appreciate that today.
What makes you happy? Whether it's hiking the trails, yoga, or binge watching Netflix, go do it, pursue it, and embrace yourself in it.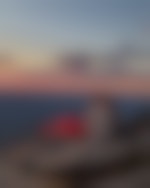 We want to acknowledge and thank the past, present, and future generations of all Native Nations and Indigenous Peoples whose ancestral lands we travel, explore, and play on. Always practice Leave No Trace ethics on your adventures and follow local regulations. Please explore responsibly!
Do you love the outdoors?
Yep, us too. That's why we send you the best local adventures, stories, and expert advice, right to your inbox.