Brian and I are avid hikers and love exploring trails in our local mountains. While there are a lot of trails near us in Orange County, we prefer to take the 1-2 hour drive up to the San Gabriel and San Bernardino Mountains to experience the scenery of the high altitude trails. People ask us all the time for advice on what hikes to do, so here are some of our favorite trails in Southern California.
1. MT. BADEN POWELL VIA DAWSON SADDLE (10.5 MILES | 2,336 FT. ELEVATION GAIN)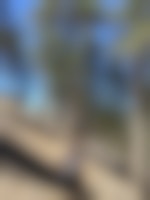 Photo: Brian Callender
Mount Baden Powell is a popular hike due to its elevation (9,399ft) and accessibility. People often hit the trail to train for longer hikes like Mt. Whitney or Mt. San Gorgonio. Most hikers tend to take the 4-mile (one way) trek up from Vincent Gap, which switchbacks up the north slope of the peak. However, we prefer to take an alternate route, which starts at Dawson Saddle, and joins the Pacific Crest Trail as it meanders along several ridges. This route is longer by about two miles, and it does have some elevation changes (which means you'll be going back up in a few places on your way back to the trailhead), but the views of the L.A. Basin and Antelope Valley, plus the solitude, make it worth the extra effort. 
2. CUCAMONGA PEAK (12 MILES | 3,800 FT. ELEVATION GAIN)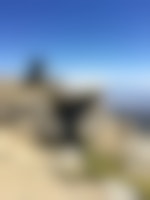 Photo: Brian Callender

We have a love/hate relationship with this trail. It begins near the base of Mt. Baldy in Icehouse Canyon, which is an extremely crowded trail that we have traveled many times. The trailhead is often full of families enjoying the picnic area, or a small walk through the woods. It is also the starting off point for more serious hikers going to the Icehouse Saddle, from which you can access other destinations like Timber Mountain, Bighorn Peak, and Ontario Peak. However, despite the crowds, the trail through Icehouse Canyon is beautiful. It follows a creek up through towering pine trees, and lichen-covered boulders. Once you make it up the 3.5 miles to Icehouse Saddle, the crowds die down a bit, and the remaining climb up to Cucamonga Peak is rather peaceful. The trail from the saddle is long and steep, but as Cucamonga Peak is on the front side of the San Gabriel Range, the views from the summit are spectacular.
3. MT. SAN JACINTO VIA MOUNTAIN STATION (11.5 MILES | 2,190 FT. ELEVATION GAIN)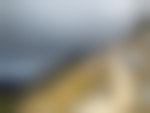 Photo: Julie Boyd
As the second tallest peak in Southern California, Mt. San Jacinto is a must-do hike for all outdoor enthusiasts. There are several routes to the summit, but Mountain Station is the shortest and has the least amount of elevation gain. Okay, so taking the tram up might be cheating a bit, but this is route is still quite strenuous. Also, we do have future plans to explore the route from the Idyllwild side. Anyway, the hike itself takes you through exquisite scenery ranging from pine forests to beautiful lush meadows, and the peak offers unobstructed views of Southern California. John Muir even mused that, "The view from San Jacinto is the most sublime spectacle to be found anywhere on this earth!"
4. MT. BALDY VIA THE DEVIL'S BACKBONE TRAIL (10.6 MILES | 3,950 FT. ELEVATION GAIN)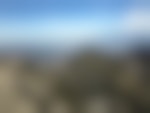 Photo: Julie Boyd
Mt Baldy is another awesome high elevation hike, coming in as the third tallest peak in the region. There are two routes to the top, and you can complete them as a loop, but we found the Ski Hut Trail to be a bit arduous. Plus we prefer the adventure of taking the narrow, hair-raising route up the Devil's Backbone for both the thrills and stunning views along the trail.
5. MT. ISLIP VIA CRYSTAL LAKE (8.5 MILES | 2,450 FT. ELEVATION GAIN)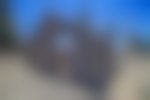 Photo: Julie Boyd
We love this trail for it's quiet seclusion and rugged landscape. In addition, you are rewarded with the opportunity to explore the ruins of an old stone cabin that was used by the fire lookout at the summit. There are several route options for summiting the peak, but we enjoyed doing it as a loop from Crystal Lake via Windy Gap and the Islip Ridge Trail, and then coming down the Big Cienega Trail. Another bonus, that you may or may not experience on this hike, is seeing a heard of bighorn sheep. We were lucky and encountered them both times we did this hike!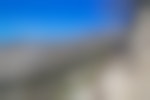 Photo: Julie Boyd
Happy trails!
Published: July 14, 2017

Storyteller
Julie & BrianStoryteller
A photographer and writer with full time jobs and a passion for travel. We spend most of our free time exploring our native state of California, while dreaming about and planning our next adventures abroad. www.boundt...
Follow
Please respect the places you find on The Outbound.
Always practice Leave No Trace ethics on your adventures. Be aware of local regulations and don't damage these amazing places for the sake of a photograph.

Climbing in 18-Degree Weather to Shoot the Sunrise
Vantage, Washington
One of the things that I love about photography is how the quality of light can make or break a photo. When shooting outdoors it is those early hours in the morning that I love the most.
Our Hike to Angels Landing: Dangerous? Maybe. Amazing? Definitely.
Angels Landing, Utah
Three weeks before my sister turned 24 she texted me to ask if I wanted to go on a trip for her birthday. She wasn't sure where she wanted to go but she knew she wanted to be outdoors.