I'm often asked how I'm able to travel so much. I used to ask people what they meant in response because I wasn't exactly sure what advice they were looking for. After asking some questions, it boiled down to people being curious how I do it from just 2 different perspectives- TIME and MONEY. What they were really asking was, "how do you have the time away from work to go on all these trips!?" and "how can you afford to travel as much as you do!?". Well, everyone's time and money situation is different so I will tell you how I make it work and hopefully you can gather some tips that will help you travel more too.
TIME
I'm your average American with a normal 8-5 job as an executive assistant. I get 15 vacation days a year that don't roll over so no saving them up to go on a month-long trip or something. While I am grateful for that time off, it's not much to work with when you have a crazy desire to travel like myself. Regardless, it's my current situation so the way I remedy this is by following these tips:
PLAN YOUR TRIPS

Look at the calendar year and think about what trips you'd like to take then make a plan how you can accomplish that given your personal time constraints. You don't have to have it all figured out but goals are good.

Every January, I make a travel plan for the year. Yes, sometimes it gets adjusted here and there but for the most part I stick to it.

USE YOUR HOLIDAYS

 I schedule all my trips around holidays or federal days off throughout the year that I already get (Memorial Day, Independence Day, Labor Day, Thanksgiving, Christmas, New Year's Eve, etc.). Even if it's just 1 additional day off, that day is valuable, folks!

TAKE LONG WEEKEND TRIPS

I try to fly out on a Thursday evening (that way I don't miss any work) and return late on Sunday or Monday night. This way you take just 2 days off work yet get 3 full days elsewhere. Yes, I may be exhausted the next day but it's worth it to me plus it makes the next week shorter!

Travel Hack - flights are usually cheaper on Thursday and Monday so it's a win/win!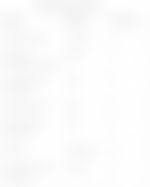 Our example vacation plan 
MONEY
My husband and I have average middle-class salaries. No, we haven't inherited anything and we don't have trust funds. What we have is what we earn and we don't spend more than what we make. I promise we do still have fun. All of that said, THE BIG SECRET for us being able to afford to travel as much as we do is quite simple really… we keep a budget! I know, I know that answer isn't as sexy or profound as you'd like it to be but these tips are how we've been able to see the world and I promise they are life changing.
First, there's 2 ways to go on a vacation and choosing which way you prefer determines the rest here...
CHOOSE WHICH SCENARIO YOU WANT

Vacation Scenario 1 - You're at a beautiful place but the whole time you're being price conscious, calculate the cost of your meals in your head to keep track, and don't do the excursions you really want to do because they're too expensive. And when you return home you're reluctant to look at your bank statement. Sound familiar?  

Vacation Scenario 2 - You've saved months and months for your trip. You know the exact amount of money you've set aside for this and have a blast spending it all on this vacation. When you get back home you don't have any vacation bills that are waiting for you, instead you start brainstorming where to go next.
I've experienced both scenarios and I can't even fully explain to you the freedom you feel when you don't have to worry about how much that lunch or fun cocktail costs when you've saved up for it beforehand. You really do enjoy the trip so much more when you can spend every dime you've set aside. Does it take sacrifice? Yes, but it's worth it.
We use the EveryDollar budgeting software. It's super user friendly and is what I use to save up for all our trips beforehand.
HOW WE DO IT:
If you don't already have EveryDollar, go here to create an account (it's free!)
Create a line item for your trip and make it a "fund" since it's something you're going to be saving up for month after month
Estimate the cost of your trip 
Once you have that number, divide it by the number of months until you'd like to go.

For example, if it'll cost about $2,000 and you want to go in 5 months that means you'll need to set aside $400 a month. If that's not feasible, you'll either need to lower the cost of your trip or push it out a few months.

Once the cost is confirmed and you feel good about how much you can put aside for this every month, put it as the "Savings Goal" in the fund line item
Every month put that monthly amount you calculated into the fund and watch the amount grow as you get closer and closer to your trip!

You may be wondering where this money you've set aside "lives". Here's some answers:

You can either keep this money in your checking account and just know your balance also includes this fund OR what I do is have a separate savings account for my trip fund. So, I set up an auto draft for this monthly amount into the savings account and it'll be there when you need it.
When you're ready to go on your trip put all the money from your savings back into your checking account and only spend the amount that you saved and what is shown in EveryDollar.
To keep track while I'm on vacation, when each transaction comes through I drag and drop it into the fund. This tracks it and tells me what I have left in the fund to spend. Easy!
Tip: If purchasing plane tickets, I wait until I have enough money saved in the fund before I buy them. 
Published: November 7, 2016
Please respect the places you find on The Outbound Collective.
Always practice Leave No Trace ethics on your adventures. Be aware of local regulations and don't damage these amazing places for the sake of a photograph. Learn More
Do you love the outdoors?
Yep, us too. That's why we send you the best local adventures, stories, and expert advice, right to your inbox.