Top Adventures in 70 Mile House
Chasm Ecological Reserve, or Provincial Park is one of those places you have to see for yourself. Some call it the Grand Canyon of British Columbia and its easy to see why once there.This park is the perfect spot to get out for a good stretch on a...
Browse All Adventures
70 Mile House camping, hotels, and more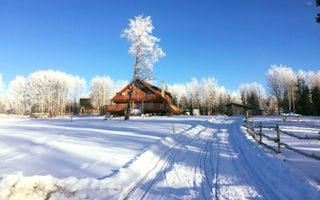 7915 Machete Lake Road, Canada
Montana Hill Guest Ranch has expansive acreage and is nestled in gentle hills with pine trees. It is surrounded by public lands with lake...
From $199/night
More Lodging Options