2018 Favorite Outdoor Gear Roundtrip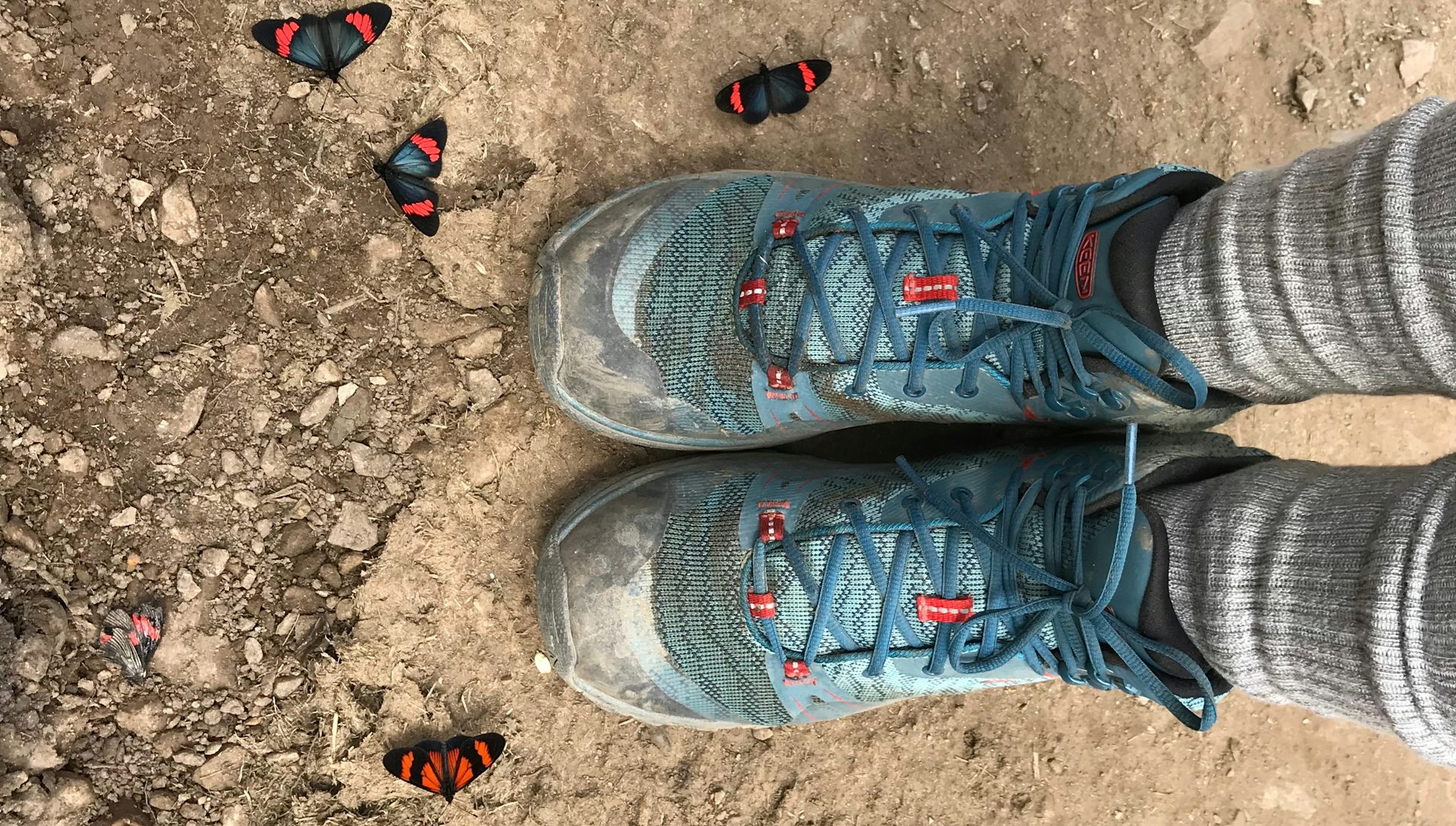 Sharing all my favorite products and brands from 2018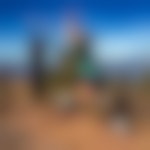 Jumping into 2019....
"You are never too old to set another goal or to dream a new dream. A year from now, you're going to weigh more or less than what you do right now. Hope smiles from the threshold of the year to come, whispering, 'It will be happier.' Stay committed to your decisions, but stay flexible in your approach".
With only a couple of weeks left in 2018, I have tried to slow down time, but it seems each coming day seems to go by faster than the last. For me 2018, has been a year full of adventure and changes, on both the personal and the professional front. I left the freelance and per diem workforce and became a full-time employee of a company, I received a big promotion, I started this blog, I wandered more than I stayed, I exceeded my philanthropy goals for the year, I made new friends, some of my old friends became strangers, I signed a book deal with a major publishing company, and I became more involved in the outdoor community. One of my greatest adventures in 2018 was having the opportunity to discover and work with some incredible outdoor brands. I have always been a fan of supporting the people behind the product and the brand, and to be honest, if the people behind a brand do not align with my values and ideas, then I would rather shop elsewhere. Often times, brands will send me products asking me to post photos or give a review, however I have never been interested in product reviews, especially when there are strings attached. If I receive a product that I like or if I purchase a piece of gear that is life changing, then sure, I may talk it about it briefly on social media, but this blog was never meant to be a paid partnership for product reviews, and this blog will never go in that direction (I know, the word "never", is a big word)! For those individuals who truly know me and who hike with me on the trails, I make it pretty apparent which gear companies I support. For those that do not know me personally, I hope to inspire you to always look at the bigger picture when purchasing a product from a big or small brand. What does the brand stand for? Are they environmentally and ethically friendly? Do customers come before profit? Also remember that there are many great outdoor brand and products that REI does not carry. In other words, REI is not the end all be all for outdoor gear. Below is a roundup of my favorite products and brands from 2018.
Rumpl: The original puffy blanket
Right before I left for Africa, I received a surprise package from Tecnu Outdoors with a Rumpl blanket, along with some other great gifts. I have heard of this popular puffy blanket but to be honest, spending $100-$200 for a blanket, which is too heavy to backpack with, seems a bit ridiculous, right? My initial opinion quickly changed the first time I used super comfy and warm blanket at a beach bonfire; I was falling in love and after taking this blanket on a subsequent car camping trip, I was hooked. This blanket is not only incredibly warm, but it is very compact and extremely plush (and SO worth the money). The people behind this brand are lovers of the outdoors and give back part of their proceeds to some very important philanthropies including The Trevor Project and High Fives Foundation.
I will never understand why wool socks are SO expensive, yes I get the science behind wool socks in the outdoors, but seriously, the concept of paying $25 per pair of socks goes way over my head, especially since my washing machine seems to swallow my socks whole these days. I had the opportunity to work with this amazing brand earlier in the year and these were the only socks I wore during my Salkantay trek in Peru. Not only was I hooked on these socks after the first 25 miles of trekking, but also I was also truly amazed by the story behind this brand. The founder of this company was planning a trip to Iceland in 2012 and like me, refused to spend $25 on a single pair of socks. She decided to cut out the middleman by only selling her product online and kept her product locally sourced and produced in the USA, and as a result, Peoples Socks was born. You can purchase 4 pairs of socks online for under $40, which is a steal and these socks are extremely well made. Since they are a very small, locally owned company out of New York, they do not have a huge social media presence but every interaction I have had with the company has been positive and they make a great, affordable product with a 12-month hassle free warranty. Who doesn't like to support small, locally owned businesses?
This year, I had my fair share of Nature attacks. I was roasted by the sun, stung by a Cholla cactus, broke out with poison oak, was attacked by ocean coral, literally eaten alive by mosquitos and most recently, I fell into a ditch in Africa and scraped up my elbow pretty bad. Sometimes I feel as if my skin is trying to attack me, as I am constantly itchy and always trying to treat some ridiculous rash or skin infection. Earlier this year, I became an ambassador for Tecnu Outdoors, which I find very ironic considering I have been using their outdoor line of skin products for years. Their products are often used among health professionals and first responders, in fact, most fire departments always stock the poison oak body scrub in the showers at the firehouses and many physicians recommend this product line to patients who have come into contact with poison oak. Tecnu Outdoors is the leading brand for anti-itch products that are used to treat poison oak, sumac and ivy. I also use their products to help alleviate any sort of rash, skin irritation, burn or superficial skin infection. This small, local company based in Oregon prides itself on a healthy and happy work environment and I was able to experience this warm environment in person. I had the pleasure of visiting their headquarters during my 10-day road trip to Oregon in September, and was instantly welcomed into their family. I felt right at home and ever since, have been super proud and excited to be able to work with this amazing brand and incredible people.  No wonder this company wins so many awards!
I love this brand for more reasons than I can count. They make, in my opinion, the most comfortable and durable everyday hiking boots (and their women's line is full of bright colors) and the people behind this company are truly incredible. I have been wearing Keen sandals and hiking boots for years, and had the pleasure of hosting a hike with them this past summer (Shout out to Ricardo for leading a hike for 32 women). Keen is avidly involved in giving back to the community at a local level and an international level. They have donated millions of dollars for disaster relief victims around the world and are always giving back to the community is some way through KEEN Effect. KEEN also enforces a safe workplace and provides equal benefits to all employees, regardless if you are at the executive level or working overseas in the factories. They allow dedicated time off each year for employees to volunteer in their communities as giving back is an important part of this great company.
Back in the day before Google Maps was a thing, I used to navigate the Southern California freeway system using my handheld Garmin GPS. That device was a lifesaver and sometimes I wish I still had it! Fast forward 10-12 years and I now use my Garmin inReach to help keep me safe in the backcountry. I am not going to lie, I struggle with technology and cringe at the thought of learning how to use a new gadget, because I will most likely break it. Within my first month of using my inReach, I was charged a ridiculous amount of money on my monthly billing statement because I was accidentally sending my location every 5 minutes while I was tracking my hikes. The factory settings confused me so I swallowed a piece of humble pie and called Garmin to sort this all out. I was super honest about my poor technology skills and I spent an hour on the phone with technical support, as they kindly walked me through every setting and answered every single one of my ridiculous questions. Their products are the best on the market, in my opinion, and their technical support and customer service are extremely helpful. I wish all tech and gadget companies could take a page out of Garmin's customer care playbook.
From their down puffy jacket to their dry-fit underwear, Patagonia is one of my favorite outdoor apparel lines and their CEO is a badass female! They stand strong to support the environment and although can be a bit political, they are always giving back to outdoor conservation in anyway they can. They are also well known for their supportive work environment by giving employees amazing benefits and fair wages, regardless of their level within the company.
Matador camera case and lens case I recently jumped head first into photography and shopping for camera accessories is incredibly overwhelming. There are a million camera bags and every photographer has their own opinion so I went right to my favorite source, my friend Shuping. For those of you who do not know Shuping (@captainpingphotography), she is the definition of a badass and literally makes me laugh until I cry (I really should dedicate a future blog post to her). Her photography skills are next level and although she spends more than I make in a year, on her gadgets and tents; she sure knows the best outdoor-related and photography gear on the market. We were road tripping in Oregon, and in between her life threatening driving and ridiculous navigational skills, she kept pulling out this down bag for her camera. I figured she custom ordered it, or better yet, made it herself (because she is an engineer) but then later found out that this is a regular people product! I immediately purchased the camera bag, which is down material and even has a rain shell. It is soft, protective and rolls down to fit any camera of any size. I recently ordered the lens case and can't wait for it to arrive in Africa (thanks to my friend Shannon who is literally my delivery mule). Both the lens and the camera base layers are under $100 and are well worth every penny.
Lightweight, durable, warm, comfortable; need I say more? I haven't tried a Sea to Summit product I do not love. From their sleeping bag liners and pillows to their cookware and coffee mugs; these guys know how to bring comfort and compatibility to the outdoors. They are a little on the pricey spend but with most outdoor gear, you get what you pay for.
Sunglasses are like socks…I always seem to lose them. I used to spend hundreds of dollars on a pair of sunglasses and would be so frustrated when accidentally sat on them, dropped them or lost them. A friend in the running community recommended this brand to me as they are super lightweight, polarized, trendy and $25-35 per pair. I immediately purchased a pair and lost them at a fundraiser a month later (I blame it on too much wine) however it was so much easier to swallow $25 than it was to swallow $200. I am currently on my second pair and to be honest, I cannot see myself wearing anything except goodr sunglasses. This brand is locally owned, out of Southern California, and uses their social platform to stand up stigma associated with mental health and the LGBTQ community.
Do you have any brands or products that you highly recommend?
Helpful blog posts related to gear and trip planning
For a thorough list of winter hiking gear, visit my blog post here
For a thorough list of my tried and true favorite backpacking gear, visit my blog post here
As a rapidly approach permit and trip-planning season, read my full blog post about how to plan a successful camping or backpacking trip here
Quality outdoor gear is expensive, however these products always go on sale so keep an eye open, search around and be a patient. I rarely ever pay full price for outdoor gear, unless I'm in a pinch and need it right away (which does not happen often).
Enjoy the holiday season and happy trails
Xx
Kristen 
We want to acknowledge and thank the past, present, and future generations of all Native Nations and Indigenous Peoples whose ancestral lands we travel, explore, and play on. Always practice Leave No Trace ethics on your adventures and follow local regulations. Please explore responsibly!
Do you love the outdoors?
Yep, us too. That's why we send you the best local adventures, stories, and expert advice, right to your inbox.