Q&A with 5 photographers who live in Hawai'i
Hawai'i is one of the most spectacular photographic destinations in the US, but what's it like to live there? We sat down (virtually) with 5 Aurora photographers, Elyse Butler, Sean Davey, Grant Kaye, Logan Mock-Bunting, and Mallory Roe, to find out about life, photography, food, the silly things us "mainlanders" do when we touch down in the Aloha State, and why the natives say "Lucky we live Hawai'i."

Aurora: What originally brought you to Hawai'i?
Elyse Butler: I was born here and decided to come back to the island after graduating college. I've lived on Oahu for 8 years.
Mallory Roe: During a year of travel, I came to Kauai for a week to explore and shoot around. I ran into another photographer at a waterfall who was teaching a landscape photography workshop. I told him he should hire me on to help him teach, and he did! I've been living on the island of Kauai for nearly 3 years. 
Sean Davey: I came to Hawai'i 20 years ago as a surf photographer. Originally, I really didn't have a lot of interest in going to Hawai'i, simply because every other surf photographer goes there in the northern hemisphere winter. But my magazine editor sent me in late 1994. I met my future wife the next season and we got married.
Grant Kaye: I was born on Lana'i in the 1970s. My folks and my huge extended Ohana (family) all still live there. Now I live in Truckee, CA, but I go home as much as I can.
Logan Mock-Bunting: For me, it was the idea of spending more time in the Ocean – swimming, surfing, paddling and freediving. My wife and I have only been here for about 3 years, living in Honolulu.
AU: What's the greatest thing about being a photographer in Hawaii?
Elyse: The people are so friendly and the islands are incredibly beautiful. I constantly draw inspiration from the ocean and wild rugged nature that is so accessible here.
Sean: During winter, we have some of the most consistent big surf anywhere in the world and then during the summer months, the whole north shore becomes one huge swimming pool with usually some of the clearest waters. The biggest challenge that I typically face here are getting the right tides and ocean swells to match up with the right places at the right times of day. It's like juggling nature.
Grant: The ecological diversity is almost unparalleled elsewhere on earth. Mauna Loa and Mauna Kea on the Big Island have almost every single named distinct ecological zone on the planet. You can literally shoot skiing and then drive down through grasslands, into rainforest, and come out at the beach for sunset in a few hours.
Mallory: I am surrounded by diverse, breathtaking scenes and don't have to go out of my way to take advantage of them- I can get to some of the most beautiful beaches in world, hike along some of the most amazing ridges, shoot gorgeous waterfalls, explore deep into the jungles and STILL be home by dinner!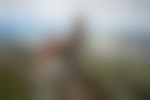 AU: What's your favorite activity and the best place to go do it?
Elyse: Swimming and paddle boarding in the ocean at Waimea Bay on the North Shore.
Mallory: The Kalalau Valley is stunning. The trail to get to the beach is 22 miles round trip. You do it once and you're hooked! There's nothing that beats hiking out to the Kalalau for a few days. Mainlanders come to Hawai'i for Paradise. People who live in Hawai'i go to the Kalalau for paradise.
Sean: Put on a mask and snorkel and swim behind the waves, underwater. The view there is totally unlike anything else. One of the most remarkable things you will ever see. It's best to do when the surf is small and the water remains clear.
Logan: Man, you can't be giving out local knowledge indiscriminately. That'll get you in a lot of trouble over here.
AU: Best food and favorite spot for it?
Mallory: The lilikoi fruit is my favorite. When it's in season, you can find it just about anywhere there's vegetation. Sean: Lei Lei's at Turtle Bay, just across the road from where I live. I highly recommend the crunchy coconut shrimp and seared ahi ceasar salad. Grant: If I'm at home, the Lana'i Ohana Poke Market, where Aunty Donna serves up mean poke. If I'm on O'ahu, plate lunch in Waimanalo or from Alicia's. If I'm on the Big Island, kalua pig and malasadas from Tex Drive In. Logan: Can't beat good poke (seasoned raw fish with rice and various seaweed, onions, peppers, etc.) My mouth is watering just thinking about it.
AU: What is your favorite way to eat Spam?
Elyse: Never! Ha!
Grant: Musubi!
Sean: They actually serve Spam at McDonalds.
AU: What's the greatest misconception that "mainlanders" have about Hawai'i?
Mallory: That we constantly are visiting the other islands. Travel throughout the state of Hawai'i is not simple. It's quite an investment just to mosey over to another island for even just a few days once you factor in the cost of airfare, rental car and accommodations. We mostly stay on our own island unless our work takes us to another island. Island hopping is not something most residents do very frequently or casually.
Sean: Hawaiian pizza was not invented in Hawaii. It was actually created by someone in Canada. 
Grant: The obvious one is that a lot of people from the lower 48 think Hawaii is another country. I've had people in baggage claim ask me where immigration is after they get their bags!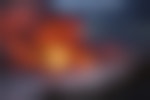 AU: What is your favorite native plant or animal? Tell us a bit about the unique biodiversity on your island.
Elyse: I love the honu 'green sea turtle' and the uluhe fern. I often come upon sea turtles when I'm swimming in the open ocean, and it's always an amazing experience. I love to find uluhe ferns when I'm hiking in the mountains, the purple coil and fiddlehead make it look like a Dr Seuss plant. Sean: We have such a plethora of cool creatures, flowers and trees here. I just adore some of the huge monkey pod trees and Banyan trees. One Banyan tree can have unlimited number of trunks. There is a Banyan tree in Lahaina on the island of Maui that is the largest in the US and takes up an entire block of the town. 
Grant: I like the beautiful Naupaka flower, which has an awesome story in Hawaiian culture. There are two shapes of the flower, each a half a blossom, one that grows at the beach and one that grows on the mountain. The story goes that they are separated, star-crossed lovers. There's lots of good mele (Hawaiian music) about it.
Logan: The Official State Fish of Hawaii is the Humuhumunukunukuapua`a, a striking and beautiful trigger fish. Humuhumunukunukuapua`a isn't that hard to pronounce really – just take it one syllable at a time: "who-moo-who-moo-new-ku-new-ku-ah-pooah-ah."  But my favorite is undoubtedly the Akule (big eye scad) Baitballs – free diving through these massive schools of fish swimming in synchronicity is a magical experience.
AU: What's your "ONLY happens in Hawai'i" moment?
Mallory: One time I walked into a Starbucks and there was a guy sitting at one of the tables with no shirt, just chopping up a pineapple with his machete. Nobody seemed to notice or act like what he was doing was out of the ordinary.
Grant: During our wedding ceremony at the Pu'u Pehe coast on Lana'i, a huge pod of humpback whales swam by real close, came up and blew air. That was pretty special.
To see more images of Hawaii featuring these photographers, click here.
Or, check out more from their personal sites below:
Published: September 6, 2017
Please respect the places you find on The Outbound Collective.
Always practice Leave No Trace ethics on your adventures. Be aware of local regulations and don't damage these amazing places for the sake of a photograph. Learn More
Do you love the outdoors?
Yep, us too. That's why we send you the best local adventures, stories, and expert advice, right to your inbox.