Antelope Canyon - Search Nearby - Added by Mark Handy
Explore breathtaking slot canyons with wonderful lighting throughout the day. The tours are guided tours by local Navajo.
Antelope Canyon is the most-visited and most-photographed slot canyon in the American Southwest. It is located on Navajo land near Page, Arizona, and requires you to book a tour guide. But don't let that dissuade you – this natural marvel is well worth it, and this is a must-do for amateur and professional photographers alike.
The canyon is divided into two primary areas: Upper Antelope Canyon and Lower Antelope Canyon. The Navajo name for Upper Antelope Canyon is Tse' bighanilini, which means "the place where water runs through rocks." Upper Antelope is at about 4,000 feet elevation and the canyon walls rise 120 feet above the streambed. Located within the LeChee Chapter of the Navajo Nation.
Lower Antelope Canyon is Hasdestwazi, or "spiral rock arches." Located within the LeChee Chapter of the Navajo Nation.
Tours can be purchased in nearby Page, Arizona and range from $30 to $80 per person, depending on the time of the day and length of the tour.
Tags
Photography
Family Friendly
Groups
Scenic
Nearby Adventures
1.5 Miles Round Trip - 100 ft gain
1 Miles Round Trip - 50 ft gain
10 Miles Round Trip - 652 ft gain
The only reason this don't get 5 stars is the ridiculous crowds. It's worth paying for the photo tour as they'll help keep people out of the way for shots, although I've heard even that's getting harder.
Amazing
My dad and I did the double-time tour when we went and it was definitely worth it (and needed). This was one of my favorite parts of our Southwest trip! Highly recommend taking the time and money to make this happen.

The colors are outrageous
And they change with the light of the day. Definitely a photographer's dream. One recommendation - try to go early in the morning or be part of the first tour group - that way you see it in a space of solitude before others start trickling in behind you.
Free yourself in Tucson!
Calling all travelers, the free thinker and the free at heart. Discover a place where you can explore without boundaries.
Our natural landscape draws visitors outdoors where there is plenty of room to roam.
A bit off the beaten path, Tucson's unique attractions and accommodations beckon you to discover and explore and our arts and culture scene makes Tucson a place that's authentic and comfortable.
Savor the unapologetic passion for food that inspires Tucson's cuisine, or come as you are and experience our vibrant nightlife.
An oasis from the unoriginal and pretentious, Tucson is a place that you want to be. Let Tucson inspire the free spirit in you.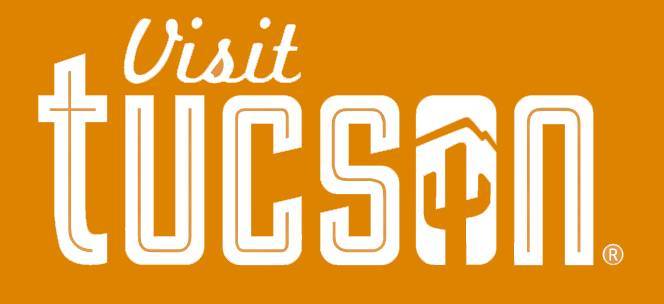 Visit Tucson