Antelope Canyon - Search Nearby - Added by Mark Handy
Explore breathtaking slot canyons with wonderful lighting throughout the day. The tours are guided tours by local Navajo.
Antelope Canyon is the most-visited and most-photographed slot canyon in the American Southwest. It is located on Navajo land near Page, Arizona, and requires you to book a tour guide. But don't let that dissuade you – this natural marvel is well worth it, and this is a must-do for amateur and professional photographers alike.
The canyon is divided into two primary areas: Upper Antelope Canyon and Lower Antelope Canyon. The Navajo name for Upper Antelope Canyon is Tse' bighanilini, which means "the place where water runs through rocks." Upper Antelope is at about 4,000 feet elevation and the canyon walls rise 120 feet above the streambed. Located within the LeChee Chapter of the Navajo Nation.
Lower Antelope Canyon is Hasdestwazi, or "spiral rock arches." Located within the LeChee Chapter of the Navajo Nation.
Tours can be purchased in nearby Page, Arizona and range from $30 to $80 per person, depending on the time of the day and length of the tour.
Tags
Photography
Family Friendly
Groups
Scenic
Nearby Adventures
1.5 Miles Round Trip - 100 ft gain
1 Miles Round Trip - 50 ft gain
10 Miles Round Trip - 652 ft gain

A Must
I went to Antelope Canyon with my family back in November the Sunday before Thanksgiving, as a must see of the roadtrip I organized. It is worth paying the 48$ (YES 48) because you are not gonna find anything like this anywhere else. But don't enxpect the Navajo guide to tell you something about the Native American history (a little disappointing), instead he/she is gonna give you advice on how to take perfect pictures (android/ ios or any other device, they are experts lol). Expect it to be crowded even in the off season months- anyway, I would recommend going.
Next Level Awesomeness
Pictures cant even do this place justice. We toured the lower canyon. Went mid-day to attempt to see the light beams and were not disappointing. The tour we used was Ken's Tours which I thought was very solid. As a couple other reviewers say, I'd HIGHLY recommend the Photography Tour as it gives you double the time in the Canyon. Also, I'm not sure if this is normal but since we had so many people in the tour, 1/2 of us started from the back of the canyon. This made the crowding issue much less of a problem since we weren't stuck within the myriads of other tour groups.
This is a must see
It is crowded, but for a good reason. Forgot what settings I used to shoot, but be ready to adjust due to lack of light and a tripod (which most tours don't allow).
Free yourself in Tucson!
Calling all travelers, the free thinker and the free at heart. Discover a place where you can explore without boundaries.
Our natural landscape draws visitors outdoors where there is plenty of room to roam.
A bit off the beaten path, Tucson's unique attractions and accommodations beckon you to discover and explore and our arts and culture scene makes Tucson a place that's authentic and comfortable.
Savor the unapologetic passion for food that inspires Tucson's cuisine, or come as you are and experience our vibrant nightlife.
An oasis from the unoriginal and pretentious, Tucson is a place that you want to be. Let Tucson inspire the free spirit in you.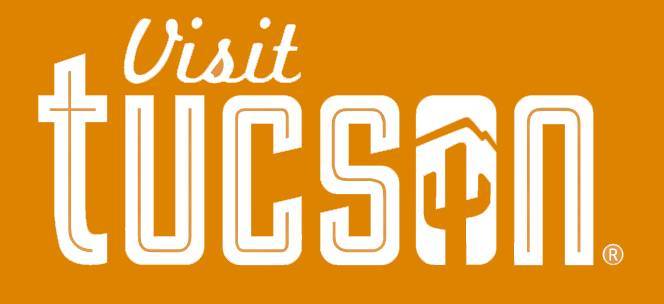 Visit Tucson