Blue Point Picnic Area - Search Nearby - Added by Dan Deublein
Hike an old sheep trail while viewing wild horses along the Salt River, a pioneer limestone oven and stunning views of Saguaro Lake! 
A Tonto Day Pass is required for this hike as you will park your vehicle at the Blue Point Picnic Area. The trail starts North of the restrooms which are located at the backside of the parking lot. 
The trail takes you through a mesquite filled area alongside large rock faces. Be sure too look for white scat along the rock walls as that may be an indication of an eagle's nest! The trail continues taking you to the Lower Salt River. Here you will meet the beginning of the old Heber-Reno Sheep Trail.  If you're lucky, this is a great area to spot some of the wild horses that roam the lower Salt River. 
As you hike up the Heber-Reno trail you may want to hug the edges as the center tends to occupy very deep sand. As you continue for about three quarters of a mile, the cliff walls will guide you as you note some loose limestone on your right. Look for an opening with stacked masonry brick and you'll have discovered one of the Goldfield Ovens (33.567234,-111.58167800000001).
Stay on the main wash and head North. The was will curve right and Stewart Mountain will appear directly in front of you. You will reach an unmarked intersection at mile 3.5, bear right as you walk a ridgeline with incredible views in all directions. 
The trail will descend into Horse Thief Wash where you will reach a culvert that you will walk through under the Bush Highway. This will lead you to the water users recreation site where you will walk across the parking lot and pick up the trail again (behind the restroom). The trail crosses a couple of washes as you begin your hike down Bush Highway towards where you parked your vehicle. 
Driving Directions:
Follow AZ-Loop North and Exit Shea Boulevard heading East. You will travel through Fountain Hills until you reach AZ-87. Turn left on AZ-87 heading North and take exit 199 for Bush Highway. Turn Right onto Bush Highway and travel 7.6 miles until you reach Blue Point Recreation Area on your left.
Tags
Fitness
Photography
Hiking
Bathrooms
Dog Friendly
Easy Parking
Picnic Area
Scenic
Wildflowers
Wildlife
Details
7.5 Miles
575 ft elevation gain
Loop Trail
Nearby Adventures
4 Miles Round Trip - 300 ft gain
2.9 Miles Round Trip - 790 ft gain
Free yourself in Tucson!
Calling all travelers, the free thinker and the free at heart. Discover a place where you can explore without boundaries.
Our natural landscape draws visitors outdoors where there is plenty of room to roam.
A bit off the beaten path, Tucson's unique attractions and accommodations beckon you to discover and explore and our arts and culture scene makes Tucson a place that's authentic and comfortable.
Savor the unapologetic passion for food that inspires Tucson's cuisine, or come as you are and experience our vibrant nightlife.
An oasis from the unoriginal and pretentious, Tucson is a place that you want to be. Let Tucson inspire the free spirit in you.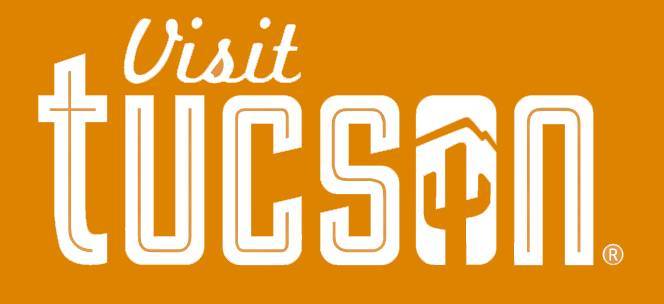 Visit Tucson