Broken Arrow Trail - Search Nearby - Added by Nick Tort
This quickie may just take the cake for combining ease of trail with classic Sedona beauty. It's loaded with spectacular red rock views of Battlement Mesa & Twin Buttes to the west and white/red rock views of Mund's Mountain Wilderness to the east. If you're going to do just one Sedona hike, this should be at the top of the list!
Start your hike at the Broken Arrow Trailhead, just .2 miles past the end of Morgan Rd. You will be immediately greeted by Sedona slickrock trails and red rock views for days! Take a minute to sneak a peek at Devil's Dining Room Sinkhole around 0.6 miles in. It has a sign and is just of to the right of the trail.
The trail continues coursing through some pristine Pinyon pine, juniper and cypress groves. Slick rock areas are scattered throughout the hike, adding to that vortex-feeding fulfillment that only comes from a Sedona escape hike. Signs posts and rock piled cairns make route-finding a breeze.
This is a very popular trail for mountain bikes and runs alongside an extremely popular pink jeep tour route. Often, you will be treated to the sights of watching jacked up jeeps finagle their way up and over and around and on top and through and.......
You can easily combine this trip alongside Submarine Rock or hike down Little Horse to add on some mileage and more epic eye candy goodness.
Take in the views at Chicken Point, snap a few photos, have a picnic, just do you. Stay for a sunset and soak it all in. When you're good to go, head back the way you came.
Tags
Fitness
Chillin
Photography
Running
Hiking
Dog Friendly
Easy Parking
Family Friendly
Groups
Scenic
Details
3 Miles
325 ft elevation gain
Out-and-Back Trail
Nearby Adventures
2.2 Miles Round Trip - 300 ft gain
0.8 Miles Round Trip - 107 ft gain
8 Miles Round Trip - 480 ft gain
Perfect hike for a short day trip to Sedona.
Perfect hike for a short day trip to Sedona.

Beautiful Views
There is free parking at the general Broken Arrow parking lot near the trail. There are also many different trails that range in difficulty that connect to the Broken Arrow trail. There is High on the Hog as well as Hog Heaven and Twin Buttes. Great views, and very photographic scenery!
Stunning views and a relaxing run in the spring.
Free yourself in Tucson!
Calling all travelers, the free thinker and the free at heart. Discover a place where you can explore without boundaries.
Our natural landscape draws visitors outdoors where there is plenty of room to roam.
A bit off the beaten path, Tucson's unique attractions and accommodations beckon you to discover and explore and our arts and culture scene makes Tucson a place that's authentic and comfortable.
Savor the unapologetic passion for food that inspires Tucson's cuisine, or come as you are and experience our vibrant nightlife.
An oasis from the unoriginal and pretentious, Tucson is a place that you want to be. Let Tucson inspire the free spirit in you.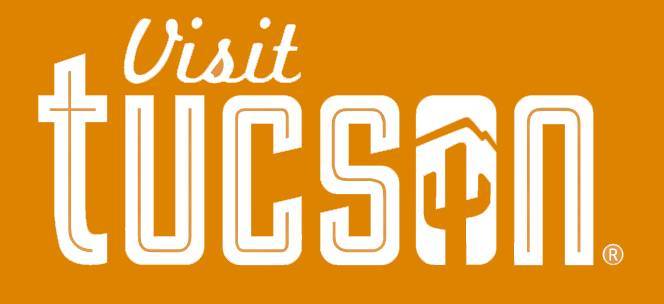 Visit Tucson